Featured Events
Welcome Reception With Live Music
Monday, July 23
7:00 p.m. – 9:00 p.m.
Join us as we eat, drink, dance and make merry during the opening reception with hors d'oeuvres and live music.
Destination: Fun
"A Day at Universal"
Tuesday, July 24
9:00 a.m.—Buses Depart
6:00 p.m.—Buses Return to Gaylord Palms
Take the whole family and spend the day at one of the world's most popular parks –Universal Studios! Enjoy rides, entertainment, character encounters, dining, shopping and more. Transportation will be provided.
Charity Night Gala Benefiting Swim Across America

Tuesday, July 24
6:00 p.m. – 11:00 p.m.
There will be a sea of great auction items to bid on to help raise funds for Swim Across America and a local nonprofit organization. In addition to the live and silent auctions, the gala will feature an international buffet, with live DJ music and dancing after the auction.
"The State Of The National Coalition"
Wednesday, July 25
9:00 a.m. – 10:00 a.m.
Chairman Jay Singh and the Executive Officers will provide updates on issues of most importance to franchisees, including minimum wage increases, the 2019 agreement, ETA, maintenance, and accounting and legal concerns. A Q&A session will follow.
Hot Products and Cool Trends: Vendor Panel
Wednesday, July 25
10:00 a.m. – 11:00 a.m.
Our vendor panel will discuss the latest product trends and special promotions that are designed to bring in customers — and keep them coming back!
"Franchisees ARE the Brand" Trade Show Featuring Grand Prize Giveaway
Wednesday, July 25 & Thursday, July 26
11:00 a.m. – 4:00 p.m.
This year's trade show will be bigger than ever, with more exhibiting vendors and more merchandise to browse. So much so, that we've devoted five hours to both trade show days to give you enough time to view it all! We're also giving away a BMW 320i sedan—as well as other fabulous major prizes! All you have to do is place orders with our participating vendors to qualify for raffle entries.
"I-9 Forms and Hiring Procedures" With Department of Homeland Security
Thursday, July 26
9:00 a.m. – 10:00 a.m.
A Department of Homeland Security representative will discuss I-9 Forms and hiring procedures, so franchisees can make sure they're complying with federal regulations. A question and answer session will follow.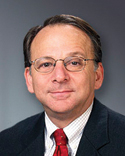 Thursday, July 26
10:00 a.m. – 11:00 a.m.
Hear a wide ranging and highly informative presentation by National Coalition General Counsel Eric H. Karp, who will address internal and external challenges facing the 7-Eleven franchise community, including the 2019 franchise agreement, wage and hour law enforcement, joint employer initiatives of federal and state governments and a look into the short- and long-term strategies of the franchisor. An extended question-and-answer session will follow. Don't miss it!
Grand Banquet & Grand Prize Giveaway Winner Announcement!
Thursday, July 26
6:00 p.m. – 11:00 p.m.
We close out the convention week with a delicious dinner, followed by the drawing for the BMW 320i Grand Prize!