NCASEF 42nd Convention & Trade Show
A Sure Bet!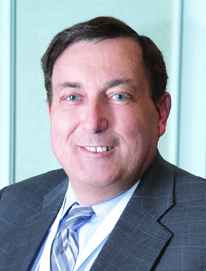 This year we're doubling down on our National Coalition convention! It's our second straight year in Las Vegas, our second straight year at the fabulous Caesars Palace Hotel, and we're giving away TWO cars during our Trade Show!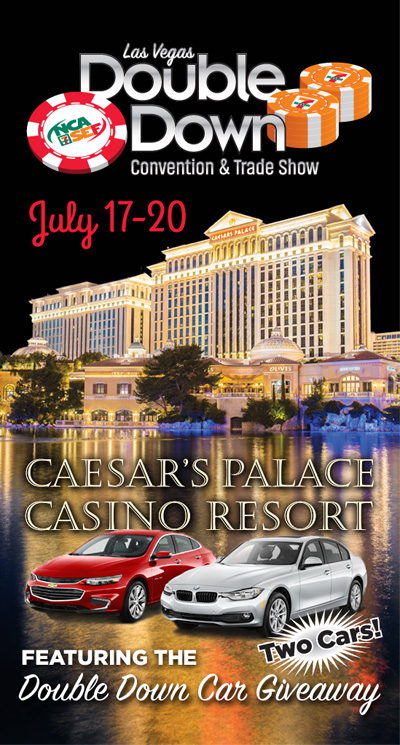 Last year's Convention and Trade Show was a runaway success for franchisees and vendors, alike—and we're doubling our efforts to make it even greater this year. To begin with, we're jamming all the fun and excitement into four days instead of five, kicking off with an elegant opening reception with live music. There's also our charity golf event benefiting Swim Across America at the Rhodes Ranch Golf Club, which was rated a 4-Star Place to play by Golf Digest Magazine. New this year, we are offering free tickets to either the Mariah Carey concert in Caesars Palace or Absinthe Vegas, a variety show that combines cabaret and acrobatics, hailed by Las Vegas Sun as one of the most "inventive and daring shows to open on the Strip in years."
Most importantly, we've decided to give away two cars—a 2017 BMW Series 3 320i and a 2017 Chevy Malibu LT—and other major prizes during our two-day trade show. All franchisees have to do to qualify for entries to the raffle is place orders with our exhibiting vendors. Winners will be announced during the night of Grand Banquet.
In between we have seminars with SEI Accounting and Asset Protection people, as well as the NCASEF officers, General Counsel Eric Karp, Mitsui Insurance specialist John Harp and Labor Attorney Mandeep (Bobby) Rupal. We have a few more surprises to add to the schedule, so check back here soon to get the latest updates on the convention. Online registration is officially open, so click on the links on the sidebar to reserve your spot today.
I can't wait to see you all in Las Vegas!
Sincerely yours,



Joe Galea, Chairman
National Coalition of Associations of 7-Eleven Franchisees
2017 Convention Major Sponsors and Exhibitors
+Red Elixir • 5-Hour Energy • Acosta Sales & Marketing • AdvancePierre Foods • Advantage Sales • Advantage Solutions • Ajinomoto Windsor • Altria Group • Anheuser Busch • Aon Risk Services • Argo Tea • Atkinson-Crawford Sales • Baja Micheladas • Barbot Insurance Services • Bic Consumer Products • Big Ideas Marketing • Blu/Fontem Ventures • Blue Bunny • Bon Appetit • Boston Beer • Capital Cups • Chelan Fresh Marketing • Choice Foods/Rise Baking • Coca-Cola • Constellation Brands • Cookies United • Country Archer Beef Jerky • CROSSMARK Convenience • Dean Foods • Dr Pepper Snapple • Dream Water • DS Tiger • DTT • Eastland Food • Ecolab • Epic Provisions • Farmer's Pantry • Fiji Water • FitPro USA • Forte Coffee • Forte Product Solutions • General Mills • Glanbia • Gnarly Jerky • Good Times Tobacco • good2grow • HalfPops • Heineken USA • Hemp2o • InComm • In Motion • Inventure Foods • Jack Links Beef Jerky • Johnsonville Sausage • Kan Pak • Kauai Natural Artesian Water • Kellogg's • Kerry Convenience/Insight Beverages • Kraft Heinz • Kretek • La Colombe • Liggett Vector • Lil' Drug Store • Logic Technology • Lynco Products • MaMa Rosa's • Mars Chocolate/Ice Cream/Wrigley • McLane • MegaMex Foods/Hormel/Diamond Crystal/Wholly Guacamole • MillerCoors • Mondelez • Monster Energy • Mother Parkers Tea & Coffee • National Beverage Company • National Tobacco Company • Nature's Bakery • Nestle Confections • Nestle Ice Cream • Nestle Professional • Nestle Purina • Nestle Waters • New Age Beverage • Niche Gourmet • Nitey Leash • Nova Dist./Tarbar • NVE Pharmaceuticals • Original Gourmet Food • Pabst Brewing • PepsiCo • Perfetti Van Melle • Promark • Raffle Coins Redemption • RAITMS/RJR • Red Bull North America • Refill It • Ruiz Foods • S&G Distributors • Sapporo USA • Schnair Sales & Service • Shine • Smokehouse Jerky • SMS Assist • Snagajob • Snyder's-Lance • Solar Eclipse Glasses • Space Jam Juice • Sparkling Ice • Swedish Match North America • Swisher International • Tabasco Chocolate • Thanasi Foods • The Hershey Company • Tower Isles Frozen Foods • True Drinks/AquaBall • TSN West • Uptime Energy • Utz Quality Foods • Vilore Foods • Vixxo • VOSS Artesian Water • VPX/Bang/Redline