Exhibitor Registration
Join Storeowners For A Buying Show!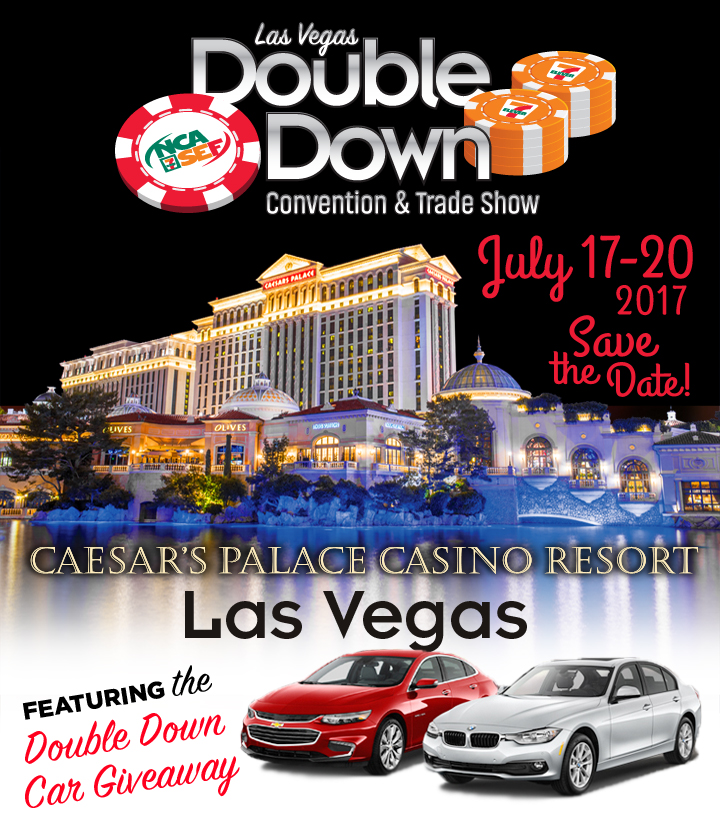 NCASEF 42nd Annual Convention & Trade Show
Featuring The Double Down Car Giveaway!
July 17-20, 2017
Trade Show: July 19-20, 2017
Caesars Palace Las Vegas Hotel

Legions Of 7-Eleven Franchisees Under One Roof!
Our annual Convention and Trade Show attracts 7-Eleven storeowners from across the country in one venue, providing you with a unique opportunity to directly interact, network and sell to them. If you sign up for the Convention preceding the Trade Show you will gain the full benefits of participation with more elbow-rubbing opportunities!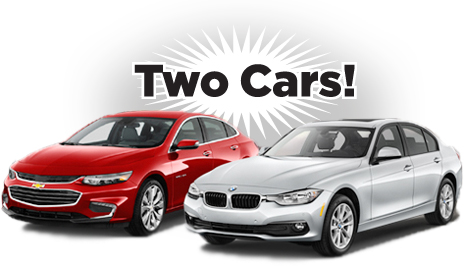 Bring Plenty Of Order Forms!
Our 2016 Trade Show was highly successful for our exhibiting vendors, thanks in part to our Big CAR GIVEAWAY of a BMW 3 Series 328i, which required franchisees to place orders to qualify for raffle entries. This year we're going to Double Down on the prizes and give away TWO cars—a 2017 BMW Series 3 320i and a 2017 Chevy Malibu LT—as well as other fabulous major prizes! 7-Eleven franchisees, already the convenience store industry's #1 buying group, will be on an ordering frenzy! So bring your best-selling products and special deals, and be ready to make an impression!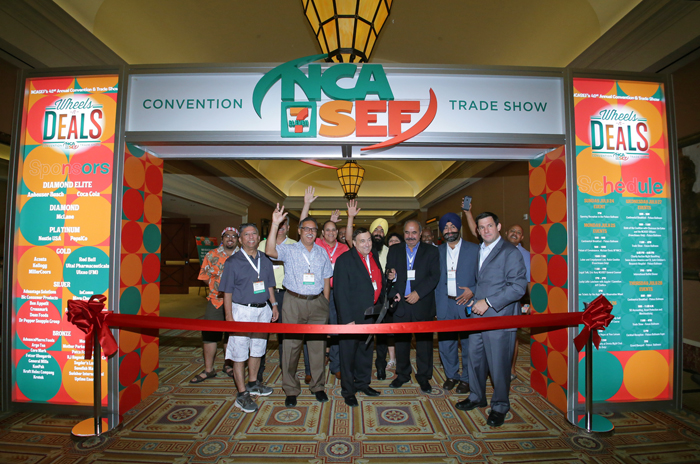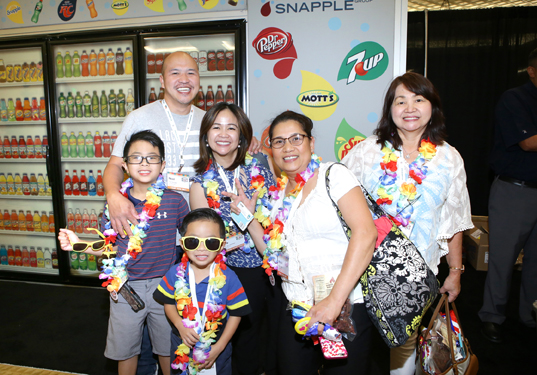 A Selling Environment Built For Success!
Featuring an elegant classical Roman design, Caesars Palace's state-of-the-art trade show facilities comprise 300,000 square feet of space just an elevator ride from guest rooms in the Palace Tower, yet in close proximity to freight docks.
Bond With Current & Future 7-Eleven Customers Over Golf!
T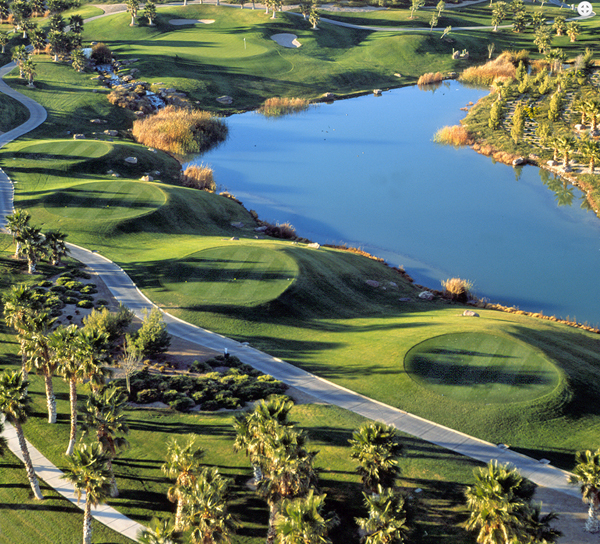 he Joe Saraceno Charity Golf Tournament, scheduled at the Rhodes Ranch Golf Club, presents a good opportunity for you to meet with your current and future 7-Eleven franchisee buyers while also supporting Swim Across America, an organization that raises money and awareness for cancer research, prevention and treatment through swimming-related events.
Located just minutes from the Las Vegas strip, Rhodes Ranch Golf Course presents a one of a kind mixture of challenge and playability to golfers of all levels. You will be faced with several Risk/Reward situations where you will need to really test your ego. The multitude of water features, varying elevations, stunning city and mountain views with gentle rolling fairways that spread out over the 162 acre property provide a wonderful setting for a day of golf.
Check out our Golf Sponsorship opportunities on the Exhibitor Registration form below and sign up soon! Space is limited.
General Exhibit Information
Headquarters Hotel & Exhibit Site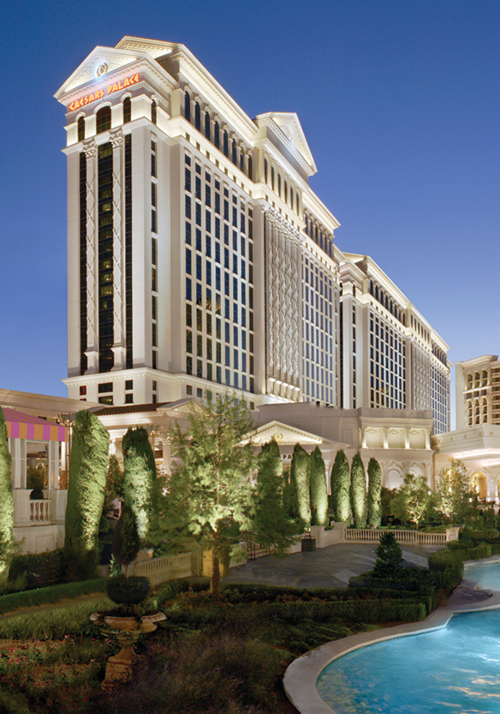 Caesars Palace Las Vegas Hotel
3570 Las Vegas Boulevard South
Las Vegas, NV 89109
Online Hotel Reservations
For the convention room rates listed below, please click on the hotel weblink on the Exhibitor Registration form below or visit https://aws.passkey.com/go/SCSEV7

Forum Tower: $156
Palace Tower (closest to convention): $161
Octavius/Augustus Towers: $181
Please Note:
Listed prices do not include taxes and fees.
Convention rates are offered Sunday to Thursday, July 16-20. Rooming options other than those dates will default to the hotel rate for additional days.
A daily resort fee (subject to applicable tax) will be added to your reservation upon check-in. The resort fee includes the following services: In-room high speed Internet each day (two devices per day), daily access to the fitness room and local calls.
To make hotel room reservations by phone call 866-227-5944 and use Group Code SCSEV7. Cut-off date is June 28, 2017.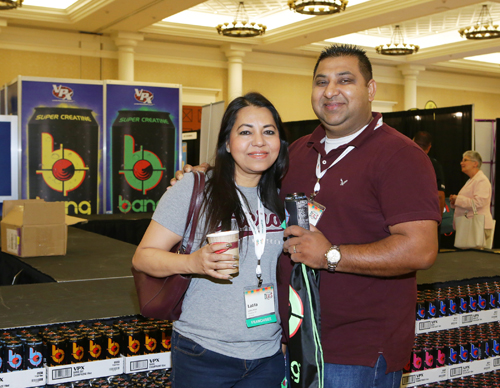 Exhibit Show Hours
Wednesday, July 19, 11:00 a.m. – 4:00 p.m.
Thursday, July 20, 11:00 a.m. – 4:00 p.m.
Reservations For Exhibit Space
Please complete Booth and Staff Registration by June 20, 2017. All orders for booth space are date-stamped and will be assigned on a first-come, first-served basis. Booth Registrations received by this date will be included in the Exhibitor's List and Schedule of Events. After this date staff must register on-site at the Caesars Palace Las Vegas Hotel.
Set-Up and Dismantling Schedule
Exhibits can be installed from 8:00 a.m. to 6:00 p.m., Tuesday, July 18, and must be completed by 9:00 a.m. on Wednesday, July 19. All exhibit materials must be removed from the Caesars Palace Las Vegas trade show area immediately following the show on Thursday, July 20. All shipments must be prepaid.
Exhibitor Service Manual
An Exhibitor Service Manual with order forms for furniture, decorations, photography, electrical, labor, and shipping instructions will be provided by Freeman Decorating, Inc. upon receipt of your booth registration.
Exhibitor Booth And Staff Registration
Booth dimensions: 8′ x 10′
Space rental for 8′ x 10′ booth: $3,000 per booth.
Vendors purchasing Trade Show Booths are entitled Trade-Show only access. Full individual registrations must be purchased.
Exhibitors must register ALL personnel who will be present at the convention. Vendor Registrations beyond those earned through Sponsorship are $250 each. Trade-Show-Only Staff are free, but must register and have a badge.
Full Vendor Registrations include access to all sessions (except franchisee only), all breakfasts, Monday night cocktail party, Wednesday dinner and entertainment, and Thursday cocktail reception, grand banquet and entertainment.