April 18, 2019
We need more than a feel-good convention to solve important issues like the cost of goods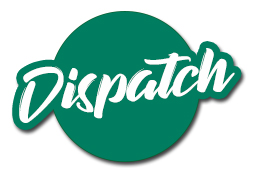 Many of us read with interest the Convenience Store News coverage of the recent 7-Eleven Experience (7EE). The news article called it a "giant annual convention," which reportedly drew more than 8,500 attendees, including 4,500 franchisees.
As you all know, the Board of Directors of the National Coalition voted to skip the 7EE, in order to draw attention to the fact that its trade show is attended by major, national vendors who pay handsomely for the opportunity to present their products to brand executives and franchise owners.
We issued a press release to inform the public that 7-Eleven is opaque about how it reports the money it collects from vendors and to press for transparency so franchisees can understand where that money goes and why it cannot help lower the cost of goods.
As we pointed out in a Dispatch article last December, "The big bucks vendors pay for the right to display at the trade show go directly to SEI. It is not used to defray operational expenses for franchisees or help increase store-level profitability. More importantly, it is not used to help franchisees pay less for goods."
This is a critical issue for 7-Eleven franchisees. As our recent survey discovered, only 12 percent of franchisees said they believed 7-Eleven gets the lowest cost of goods from its vendors.
In a recent article in CSNews, a West Coast franchisee told the publication she was pleased with 7-Eleven's private brands. She has devoted more shelf space for those goods and credits them with increasing store sales "in the neighborhood of 8-13 percent, depending on the store," she said.
That franchise owner's stores may indeed be seeing such a dramatic increase in sales, but SEI reported same store sales increases of only 1.9 percent in North America in 2018—less than the overall rate of inflation. Most 7-Eleven owners say they are struggling just to reach last year's numbers, due to falling customer counts, flat sales and the high cost of goods. And, while private label items can be profitable, they are not driving double digit sales increases for the majority of our franchisee community.
We understand that some franchisees are willing to accept the way 7-Eleven does business with its operators. For some, it's just fine. But, the National Coalition has an obligation to advocate for the best interests of all franchisees and hold 7-Eleven accountable for practices that enrich the corporation and its shareholders at the expense of franchise owners. It is why the Board of Directors voted to skip the 7EE and why franchisee leadership is obligated to offer balance to this trade publication's one-sided story.
CSNews also quoted a Virginia franchisee who praised the 7-Eleven National Business Leadership Council (NBLC) for its work solving problems between franchisees and company leaders. The National Coalition appreciates the mission of the NBLC and the efforts of its participants, but the NBLC is an appointed body that operates under the direction of the corporation. The National Coalition is an elected body with a mission to advocate solely for the interests of 7-Eleven franchisees.
The fact that vendors pay handsomely for space at the 7EE and SEI does not use this money to help reduce franchisees' cost of goods underscores the need for greater transparency and financial reporting to franchise owners. It is why all franchisees should start demanding 7-Eleven provide a seat at the table for the National Coalition's elected leaders to help solve the problems that are plaguing this system. #TogetherWeCanFixThisSystem