May 31, 2019
Our message to Congress: More oversight is needed to protect franchise owners
Recently, a group of National Coalition executive board members and FOA leaders went to Washington to press lawmakers for stronger federal oversight of franchising to ensure independent operators of franchised businesses like convenience stores and quick service restaurants are not subjected to contractual terms that are inherently unfair, unconscionable or potentially predatory.
We are all aware of how the playing field is slanted in favor of franchisors because of the heavily one-sided way franchise agreements are written. "These franchise agreements reflect the overwhelming imbalance of contractual and financial power wielded by franchisors," said National Coalition Chairman Jay Singh.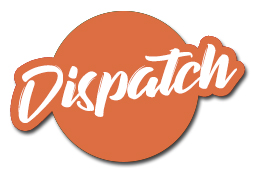 When meeting with senior staff members of the House Education and Labor Committee, we emphasized that the Federal Trade Commission's (FTC) Franchise Rule needs to be strengthened in order to better protect the interests of men and women who invest in buying a franchised business.
We explained that Franchise Disclosure Documents (FDDs) lack the appropriate level of transparency necessary for the buyers of franchised businesses to make good decisions about how they are investing their money with a brand like 7-Eleven. We shared the report from Australia's Parliamentary Joint Committee on Corporations and Financial Services, which, as we know, detailed instances of franchisor abuse by 7-Eleven and other major brands, including how presale disclosures alone had not been successful in addressing opportunistic behavior by some franchisors. And, we asked lawmakers to consider holding hearings to be certain FTC oversight of disclosure is appropriate for the risks U.S. franchisees take.
We explained to the legislative staff members we met with that, in the 7-Eleven system, franchisees are treated as employees, not owners and how the deal we sign is more an employment contract than a franchise agreement. We provided them an update on the current situation in Japan where a significant shortage of service labor is forcing franchisees to decide whether to violate their franchise agreements and close their stores overnight, or work the shifts themselves on top of the hours they are already working.
"We believe we can make real progress to better balance the franchise relationship when we go in and explain to Members of Congress and their staffers how our business works. It is important for them to understand that franchisees invest in local communities, provide jobs and pay local taxes," said Michael Jorgensen, the National Coalition's Executive Vice Chairman.
Jorgensen discussed how lawmakers will often hear from the International Franchise Association on matters related to franchising, but pointed out that the IFA represents the interests of franchisors, which do not necessarily match those of franchisees.
"It is important we continue bringing this kind of information to Capitol Hill. That is why the Coalition will continue holding our May board meeting in Washington."