September 18, 2019
Record Number of 7-Eleven Stores for Sale; Franchisees Blame Poor Corporate Leadership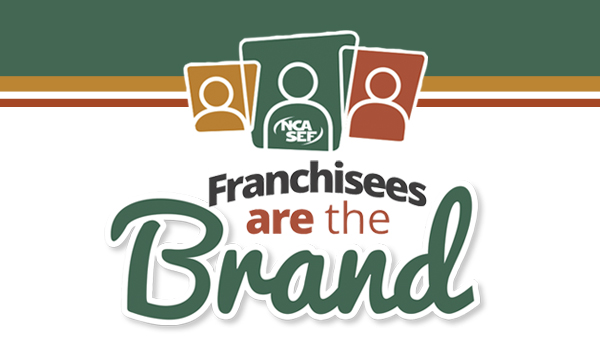 Today, NCASEF informed the news media about the record number of stores currently for sale in the 7-Eleven system—a sign that people are not investing in this company and a blemish on the corporation's leadership team. About one year ago, National Coalition members took a vote of No Confidence in corporate management at 7-Eleven, Inc. (SEI). Since then, SEI has ignored repeated requests from franchisees to create a more transparent and trustworthy relationship. Our most recent request to meet directly with the leadership team did finally receive a response. We were told that corporate has no interest in hearing us out. What in fact they're saying is that they have no interest in the concerns of any franchise owner who is a member of this coalition.
The press release we distributed to the news media points out that franchisees are leaving the system in record numbers, creating a high number of available stores across the country. Simply put, many can no longer afford to stay in business and potential buyers are put off by the fact that store level profits are falling.
"It is clear 7-Eleven's leadership in Dallas and Tokyo are not interested in the best interest of franchise owners. We continue to see the company taking steps that benefit the balance sheet without consideration for store-level profits," said NCASEF Chairman Jay Singh. "As a result franchisees are leaving the system and replacements are hard to find."
According to publicly available franchising data from SEI:
Eighteen percent of 7-Eleven stores in the U.S. are currently available for franchising.
Since April 2018, the number of available stores has increased more than 57 percent, from 999 to 1,578.
Since April 2018, stores currently owned by a franchisee and put up for sale (known as goodwill stores) have increased more than 95 percent in California; 39 percent in New York; 314 percent in Illinois; 84 percent in Virginia and 60 percent in Washington State.
Completed sales of franchised stores more than quadrupled from 2013 to 2018.
Turnover of franchised stores due to terminations, non-renewals and abandonments doubled from 150 in 2013 to 314 in 2018.
We all know that our average gross margins have been declining even before 7-Eleven started taking a bigger portion of store revenues. The new 2019 franchise agreement has only made matters worse since it includes a much steeper gross profit split, with a marginal rate as high as 59 percent going to corporate. High performing stores are particularly hard hit. With what is left of our revenue, we're forced to find a way to make ends meet after paying labor, maintenance and operating costs, in addition to purchasing food and merchandise. We maintain our assertion that the supply chain should offer franchisees the lowest cost of goods. If they cannot make this guarantee, we should have the right to locate and purchase goods at the lowest price we can find in order to increase profitability.
"The corporation profits from the supply chain, even as store-level profits are sinking," Singh said. "And now with the new 7Rewards program, franchisees are under pressure to sell food and beverages at a discount."
After years of poor management, the NCASEF Board believes a change in corporate leadership, starting at the top, is in order. This is the only way to make investing in a 7-Eleven franchise more appealing to new investors.
As we know, 7-Eleven has slipped from the No. 2 spot on the list of best franchised businesses to No. 10. We believe this is a direct result of corporate leadership's failure to establish a collaborative, transparent way of doing business with franchisees. As a result people are not rushing in to buy available stores.
We ask you to watch for media coverage of today's press release as well as the other communication from the National Coalition. Please share these items on your social media feeds, including LinkedIn. We are optimistic these efforts will help bring about change that is needed now more than ever.