October 14, 2019
NCASEF Board Members' Trip to Tokyo; Franchisees Around the World Facing Similar Issues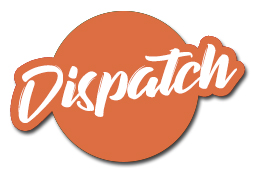 Shrinking gross profits. 24/7 operational mandates. Store encroachment. Questionable management tactics. Poor communication with franchisees. Likely these issues sound familiar to you – and they should. 7-Eleven franchisees here in the United States face them on a daily basis, but so do our counterparts across the globe, which is why members of the NCASEF executive board traveled to Tokyo for a series of meetings with Japanese franchise owners who are pressing for change in the 24/7 convenience store culture in that country. NCASEF leadership also met with many prominent members of the Japanese press who have shown a keen interest in this goodwill trip and have covered the meetings at length.
"We were invited to Tokyo to share information and ideas with several leading Japanese franchisees that we have been communicating with over the last few years," said Executive Vice Chairman Michael Jorgensen, who was joined in the Japanese capital city by Vice Chairman Rehan Hashmi and Treasurer Jaspreet Dhillon. "Like us, they love the 7-Eleven brand, but are frustrated with their situation."
Japanese franchise owners reportedly are at odds with 7-Eleven's parent company, Seven & i Holdings, which is headquartered in Tokyo. Japan is facing a massive labor shortage, which makes the mandate to stay open around the clock nearly impossible for many franchisees to meet. NCASEF members have learned that many Japanese franchisees often cannot leave their stores when a loved one dies, because they don't have the support or staff necessary to keep the store open in their brief absence. That is a situation no franchisee should ever have to face. We also met with the family of a franchise owner who took his own life over the financial and emotional strain operating his business placed on him.
"We have heard from our Japanese counterparts that encroachment is a major issue," said Hashmi. "Japan may have one of the most saturated convenience store markets anywhere in the world. They're facing increased competition for sales and many times that competition comes from another 7-Eleven franchisee who has been sold a store in close proximity to theirs. We have seen 7-Eleven stores literally across the street from each other vying for the same customers. Despite their complaints about the practice, they say the company has repeatedly ignored them."
In addition, Japanese franchisees face large monetary losses from food waste as a direct result of 7-Eleven's emphasis on both fresh and hot foods. These products tend to have higher gross margins, but carry higher labor costs as well as creating losses since franchisees must bear the cost of food disposal of unsold goods.
7-Eleven is the top convenience store chain in Japan with over 21,000 stores; the company posted record profits this year. The undisputable reason for this record-setting year is the hard work and dedication of Japanese franchisees. In spite of this, they feel the company's success is coming at their expense. Franchisees truly ARE the brand in both our countries.
Coalition members have also spent a good portion of the visit discussing our work here in the United States to encourage the passing of fair franchising laws including lobbying members of Congress, communicating with the U.S. Federal Trade Commission via NCASEF General Counsel Eric Karp and meeting with attorney generals in various states. Franchisees in both the U.S. and Japan would benefit from the protections guaranteed under a Fair Trade Act. The Japan Fair Trade Commission has launched an investigation into the country's convenience store industry focusing in part on whether the 24/7 operating model and other restrictions are putting some franchisees at a disadvantage.
In a letter to the Fair Trade Commission's chairman, NCASEF General Counsel Eric Karp said, "[The] experience and treatment of 7-Eleven franchisees in Japan closely mirrors the challenges faced by7-Eleven franchisees in the United States," pointing out "there is a substantial disparity in economic and legal power between franchisors and franchisees."
"By strengthening our alliance with Japanese franchisees, we are sending a message to 7-Eleven that they can't ignore us," said Dhillon. "At the end of the day, we want the same thing. We want the 7-Eleven brand to be successful and we want to be personally successful. We need to work together to make that happen."