June 1, 2020
Follow The Money
Eric H. Karp, Esq., General Counsel To NCASEF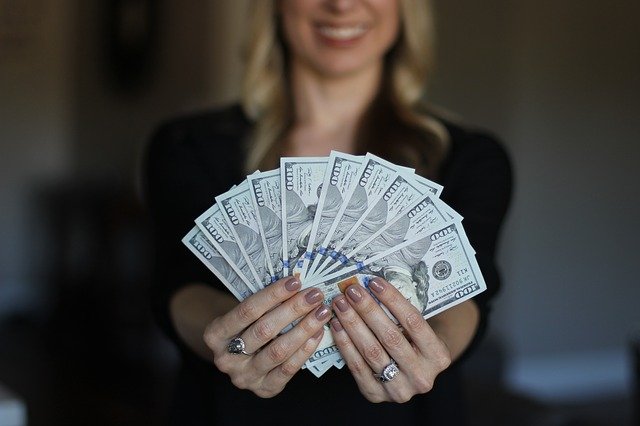 If, on June 16, 2015, you had invested $1,000 in the stock of Seven & i Holdings Company, the parent company of your franchisor, five years later, the value of your investment would have fallen by more than 18 percent and would thus be worth about $817. If, on the contrary, you had invested that same $1,000 in an index fund based on the S&P 500, your investment would have risen by more than 47 percent and would be worth about $1,476. That amounts to a total lost opportunity of 66 percent of your original investment.
Conversely, Seven & i's prized subsidiary, 7-Eleven, Inc. continues to rack up impressive gains in profitability, many would argue, at the expense of its franchisees. In an April 9, 2020 publication for its investors, the parent company touted the run-up in operating income of SEI, rising from $275 million in 2007 to $1.115 billion in fiscal year 2020, more than a 400 percent increase. SEI's gasoline business generated sales of $18.3 billion in 2019, yielding a substantial increase in its retail margin per gallon, which year-over-year rose from 22.82 to 24.09 cents per gallon. For perspective, SEI's retail cents per gallon in 2015 was 19.8. SEI's total gasoline gross profit in 2019 was up 7 percent over the previous year.
In April 2020, Moody's Investors Service issued an announcement regarding its ratings review of 7-Eleven, Inc. It cited what it characterized as tangible, strong and significant support from its parent for its acquisition-based growth strategy, its guaranty of the commercial paper program, its guaranty of a $900 million loan to finance the Sunoco acquisition, and the conversion of $300 million of debt to equity. It also specifically mentions the election of Joe DePinto to the parent company Board of Directors as additional evidence for that support.
The parent company's confidence in SEI was further reflected in the February 2020 announcement that it was in exclusive talks with Marathon Petroleum to acquire its 3,900 convenience store chain operating under the Speedway banner for a reported price of $22 billion. However, within a month, and likely due to concerns regarding the COVID-19 pandemic, those talks ended.
This raises three important questions for franchisees of SEI. First, why has the value of the parent company in the eyes of investors not kept pace with its earnings in particular and the stock market in general? Second, why does the parent company continue to make substantial investments in 7-Eleven, Inc.? Third, why should franchisees care?
First, we are not stock market prognosticators, but the performance of the parent company's stock must clearly be a disappointment to its owners. While Seven & i reports that it has five major operating companies, the convenience store business is the engine that runs the company. The non-convenience store entities contributed less than 6 percent of its operating income last year. And on June 20, we noted that Seven & i was trading at about 15 times earnings, while the S&P 500 was at 22 times and the Nikkei Index was trading at 26 times earnings.
Second, the parent company's stated expansion goals within the United States and its demonstrated commitment to devote truly enormous amounts of capital in furtherance of that plan is driven by SEI's contribution to the bottom line of its parent company. In fiscal 2020, SEI's operating income measured in yen increased by 10.5 percent, compared to an 8.8 percent increase for Seven-Eleven Japan. And looking even deeper, in the same fiscal year, SEI accounted for 14.6 percent of sales to customers in the entire enterprise but it contributed fully 24 percent of the operating income for the year. The importance of this outsized influence that SEI yields in the business of its parent cannot be underestimated. As franchisees wonder why the decisions implemented in Dallas, which create so much unhappiness and anxiety within the franchisee community, seem to create so little concern in Tokyo, the answer is that the U.S. operations are like an ATM to them and as long as the money keeps flowing, they believe that they have no reason to be concerned.
Third, one notices in studying the public filings of Seven & i the conspicuous absence of any analysis of store level profitability. In fact, the National Coalition raised with SEI the fact that its franchise disclosure document presentations of franchisee profitability were misleading and incomplete. When SEI declined to make any changes, the National Coalition brought these matters to the attention of federal and state franchise regulators. SEI's response was not to change its disclosures to make them more complete and useful to the prospective franchisee, but rather to retreat and restrict their disclosures to top line sales, gross margins and gasoline commissions. For those inclined to read them, there are reams and reams of information available regarding revenue, profit, return on investment, dividend yields, and the like for the franchisors of the convenience store units within this conglomerate.
Franchisees know that there is a long list of actions taken in Dallas over the last many years which transferred costs and expenses from SEI to the franchisee's bottom line. A nonexclusive list would include credit card fees, maintenance on SEI-owned equipment, insurance coverages, payroll processing costs, and the elevated labor costs associated with fresh food and hot food. On top of all that is the loss of rental income, the graduated gross profit split, and what we have come to call the graduated gross profit split on steroids.
Franchising is often seen as a zero-sum game. The conflict between franchisor and franchisee is often between who gets what piece of the fixed pie. SEI can continue to make parent company management happy by increasing cash flow available to owners, with the parent company hoping that at some point investors take their earnings more seriously. And the way to do that is not only to increase your footprint and market share through acquisitions, but also to grab bigger and bigger slices of that pie. There is no other path available to them. And that's why every franchisee should care not only about the policies, practices and initiatives with SEI, but how your franchisor fits into the overall picture.