June 1, 2020
SEI's Gas Pricing Strategy
By Jay Singh, Chairman, NCASEF, President, San Antonio FOA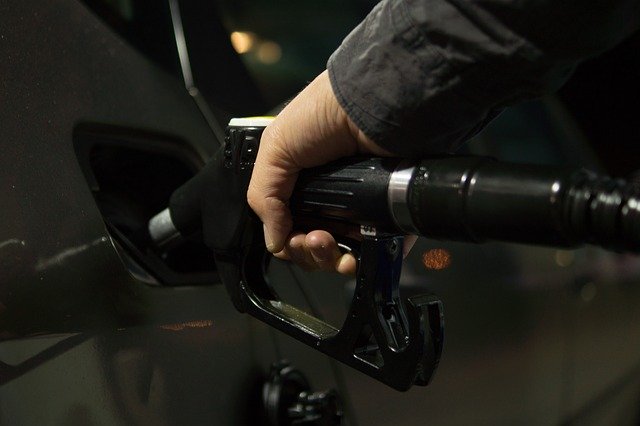 Over the last eight to ten years 7-Eleven has made a concentrated effort to acquire gas stores, and in some cases, wholesale gas distribution resources, which make it look more like a gas company than a convenience store company. Still, today franchisees are plagued by an uncertain and at times illogical gas strategy that barely covers our costs to service the gas islands and cover our registers.
The conversion started with the 2010 acquisition of 180 or so gas stores from Exxon Mobil in Florida, then the 2012 acquisition of 163 stores in Utah, Dallas, Austin, and San Antonio, and an entry into the wholesale fuel business via the acquisition of the assets of TETCO, whose motor fuel wholesale dealer business included some 500 customers. SEI rebranded those stores and turned TETCO into SEI Fuel Services, which currently operates in 22 states.
It continued with the 2012 acquisition of 67 EZ Energy stores in Cleveland and Pittsburgh, and 58 Handee Marts Inc. stores (38 with gas) in West Virginia and Maryland, and the 2013 acquisition of 143 Speedy Stop and Tigermart retail locations from C.L. Thomas, in Victoria Texas. The C.L. Thomas acquisition also included gasoline distribution to approximately 150 dealer-operated sites.
Then in 2018 7-Eleven completed the largest acquisition in the history of the company with its purchase of 1,030 Sunoco stores (all with gas) for some $3.3 billion. The majority of these stores have been converted to the 7-Eleven brand, but have kept the branded Sunoco gasoline.
Earlier this year 7-Eleven announced the completion of a deal to acquire more than 100 7-Eleven-branded Oklahoma convenience stores (the majority with gas) that had been independently operated since 1953. Then, as recently as February 2020, at the start of the COVID-19 pandemic, 7-Eleven's par- ent company, Seven & i Holdings, was reported to have been in talks to acquire some 4,000 stores from Marathon Petroleum Corp.'s Speedway gas-station division, a deal that has since been shelved.
All of this adds up to 4,385 7-Eleven stores with gas, approximately 46 percent of the total, which would seem to be beneficial to franchisees. Unfortunately, more than a decade ago 7-Eleven changed their gas policy from a 25 percent commission on sales to a straight commission of 1.5 cents per gallon for the franchisee, and now we suffer from a confusing and unrealistic gas pricing strategy that not only hurts sales outside the store, but affects inside sales as well.
SEI's control over the pricing of gasoline has created a built-in conflict of interest. SEI's bottom line is best served by maximizing its profit at the pump, and the franchisee's bottom line is best served by maximizing merchandise sales and gross margin.
A study presented to franchisees by 7-Eleven, Inc. says that gas stores average 10 to 15 percent more in sales than non-gas stores. Part of the reason for this is that the big gas signs, especially the digital ones, act like giant billboards and bring customers through the door.
On 7Hub there is a page that franchisees must go to and check gas prices twice daily—after 10 am and after 1 pm—every single day. We must then set our gas prices to the levels recommended by 7-Eleven.
Normally, there are two or three stores listed on the competitors pricing screen that are within a one- to two-mile radius of the franchisee's store, and the screen shows their pricing. One would think that we would want to match competitors' prices, but this is not the case. It depends on the area and the 7-Eleven gas guru setting the prices, but our 7-Eleven gas prices are usually 4-5 cents higher than our competitors'.
Every morning our store clerks are required to do a survey too, of nearby stores, and to record these prices on the competitor screen. If the competition across the street raises or lowers their prices, 7-Eleven wants to know. Again, it varies from area to area, but most of the time our competitors' prices are ignored and we remain priced above them.
Once the 7-Eleven recommended prices are loaded at 10 am, stores have no choice but to follow those prices. If it is a non-integrated store, with a branded gasoline like Exxon, Mobil or Shell, we have to change the prices daily on both our Nucleus register and our Passport register.
Because this is a continuous problem, we talk about this issue to our FCs, our market managers, and sometimes, upper management, but our requests to match competitors' prices are being ignored, and they say they have no control over it. Many times franchisees have 3-4 competing stores on corners near their stores, and the 7-Eleven is the highest priced. It is little wonder that SEI's retail gross margin on gasoline has been steadily climbing, from 19.8 cents in 2015, to 22.62 cents in 2017, to 23.95 cents in 2019.
When gas prices are higher than the competition, it is not only the gas sales that are hurt, but inside sales hurt, too. There is a strong correlation between gas pricing and bringing customers inside the store. That big billboard outside can also drive customers away who are looking for the best pricing on gas. Still, at 1.5 cents per gallon commission, franchisees are more concerned about inside sales for our gross profit split.
Sometimes the competition next door is ignored on the competitors' pricing screen, and stores maybe a mile or two miles away are being matched to that store. Franchisees get frustrated because we feel that most of the time, the person in charge of fuel pricing has no idea about our competition. They are sitting in their office, many miles away, doing the math, and crunching the numbers, and they are ignoring franchisee requests to match next-door pricing.
With 7-Eleven turning into a big time gas company, and SEI Fuel Services expanding beyond just 7-Eleven, franchisees are worried about all these factors, and we believe that some kind of stable, solid gas pricing strategy should be implemented. Our pricing should not be hit and run.
In certain areas where management believes 7-Eleven is the gas price leader, the company might raise prices from 15 to 25 cents, and hold that pricing for 48 to 72 hours. If competition does not raise their prices to match, 7-Eleven will bring their price down, but for those 48-72 hours the franchisee's inside sales suffer, and at 1.5 cents per gallon commission, we do not make it up at the pump.
The more our prices are controlled by headquarters, or automatic price changes, the more franchisees' sales suffer, both inside and out. As 7-Eleven grows by acquisition of gas stores, the more critical it becomes for us to be price matching with the competition, because those big billboards may bring people in, but they can also be responsible for sending our customers to the competition.