June 1, 2020
The Big Disconnect
By Michael Jorgensen, Executive Vice Chairman, NCASEF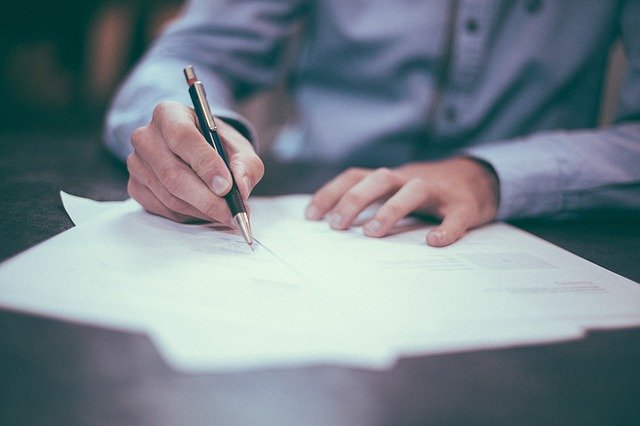 One of the main selling points used by 7-Eleven for many years, and highlighted in franchising materials, is the gross profit split model. The sharing of merchandise gross profit is still very unique, as many franchise models take a royalty as a percent of total sales. At one point, not that long ago, the 7-Eleven franchising website stated, "Most franchisors take royalties on sales, but 7-Eleven has a different kind of business model. We share profits with our franchise owners, so we really are invested!" In the past, this model worked very well for the 7-Eleven system and many of its franchisees.
Over the course of several years, SEI has spread their focus from inside the store to a much wider area. Gas is just one example. In 2009 only 24 percent of stores sold gas, and gas accounted for a smaller percentage of SEI's revenue. Flash forward to 2019, where 46 percent of 7-Eleven stores are selling gas, and gas accounts for more revenue than merchandise.
With such a large store network, serving millions of customers daily, there are endless opportunities to expand business. It is a brilliant approach. But this much broader focus on all the ways to harness new profit opportunities comes at a cost to franchisees. Yes, SEI still operates corporate stores, and yes they still rely on the merchandise gross profit we split, but franchisees count on this as their only significant source of revenue. As SEI grows their revenue in other areas outside of merchandise gross profit, they move further away from where their franchisees make their money. And the further away you are from someone or something, the harder it is—or they are—to understand.
Franchisees signed their franchise agreements believing that SEI was looking out for their best interests. In my mind, the store is the heart of 7-Eleven's business, and is at the very core of everything else that happens. Therefore, the financial health of the store is crucial to the ongoing success of the company. All of the planning in the world will only be as good as the information or intelligence that was used to create the plan, and will ultimately be dependent upon the acceptance, understanding and capability of the team executing it at the stores. This planning includes revenue-generating and cost-saving measures, as well.
Over the years, SEI has outsourced maintenance, shifted the responsibility for insurance and payroll to franchisees, changed the various call support centers, and has continued to change the structure at the store support center and in the Zones. As SEI has moved to usurp revenue streams from franchisees and simultaneously divest itself of non-revenue producing services (payroll, insurance, etc.) they have created what economists refer to as an imperfect market. An imperfect market is one in which the buyer/user cannot impact service criteria or price. Classic examples are prescription drugs or college textbooks where the doctor/professor selects the product to be used but they do not use or pay for the product. In many cases those selecting the product/service receive a direct benefit from the chosen supplier, i.e. the professor selects his own book or the doctor receives a gift from the drug company rep. The more imperfect a market becomes, the more out of balance supply and demand become. This model is the road to ruin. That is why we need collaboration when SEI creates or buys services that franchisees primarily pay for.
The NBLC/RT contains only a few subject matter experts, but these folks do exist in numbers in the system. We are seeking the opportunity to tap these folks when decisions are made that impact store level costs and services. If the NBLC/RT remains an uninformed rubber stamp, we will exacerbate the distance between franchisees and franchisor.
Not that long ago, prior to the formation of the FAC and the 2019 agreement, a "holistic approach" was promoted. The idea was to share information and financials, and work to find a balance that benefits SEI and franchisees. There is no argument about who owns the Brand and system, but it's only fair that franchisees reap what they have helped to sow through our investments of money, time, and sweat that come with continuing to support and grow the Brand. There should be a clear understanding of what the future plans are, how they include us and how we win when we drive the desired results. We do not need policies that can change arbitrarily, or short term incentives that come and go, but clearly defined contract terms—ones that work for both parties or allow us to seek adjustments when they fall out of balance or become unreasonable, and that speak to sustainability for the entire system.
SEI needs to move closer into alignment with their franchisees so they can understand our main issues and accept the same liability as us, truly being in the same predicament as their franchisees and at the same time share openly when they need our help. One of the reasons we are in this current dilemma is because they've moved further away from us. To be truly successful, we need to experience things together. Two recurring themes in many of my articles have been trust and transparency. We want to roll up our sleeves and work to find solutions to problems before we know they exist, but in order to do this we must first acknowledge the problems. But we do not think these are problems we cannot overcome.
SEI and franchisees need to look at what is separating us and work to align our financials and goals so both sides are feeling the same pressures and we can better understand the full picture. Franchisees should not have concerns or uncertainty about their ability to weather future economic instability and their financial viability because of one-sided agreement terms. At the same time it is important that SEI is financially fit to continue to support franchisees and drive the Brand forward, continuing to innovate and evolve, keeping us relative into the future. We need to go back to the partnership that made us what we are today. A Brand where every store is a Lab store. We can solve the problems we have, but we need to be open and honest and acknowledge where we are, and where we are headed, and exactly what it's going to entail to get us there. As I mentioned before, the store is the heart of 7-Eleven's business and it's at the very core of everything else that happens. Having happy, healthy, aligned, engaged and informed franchisees will make the heart beat much stronger!