April 1, 2021
You Are Not Alone! Chapter 3
Eric H. Karp, Esq., General Counsel TO NCASEF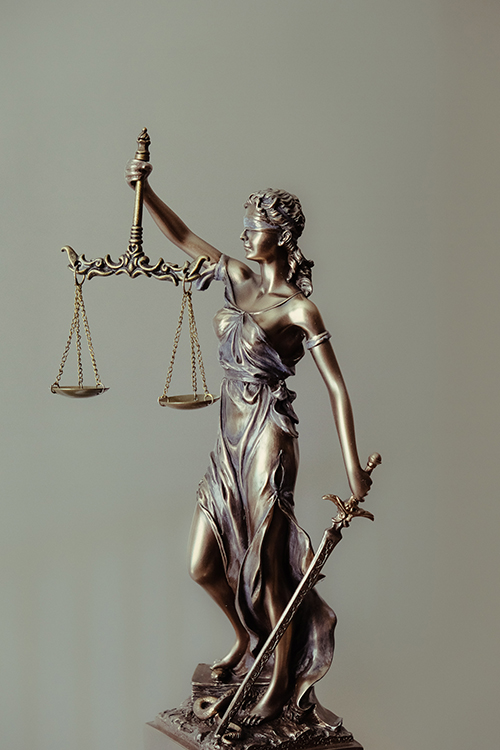 On April 13, 2021, U.S. Senator Elizabeth Cortez Masto of Nevada issued a comprehensive report on franchising in the United States entitled Strategies to Improve the Franchise Model: Preventing Unfair and Deceptive Franchise Practices. This 86 page report, which includes substantial amounts of information regarding the 7-Eleven system, complements two earlier reports which to some extent also focused on 7-Eleven, issued by regulatory authorities in Australia and Japan, about which I reported to you in 2019 with the hope that similar initiatives would be undertaken in the United States. That hope has now been realized.
You can read the Cortez Masto Report here: https://www.cortezmasto.senate.gov/imo/media/doc/Franchise%20Report%20from%20the%20Office%20of%20Senator%20Cortez%20Masto.pdf
To briefly review, Chapter One involved the March 14, 2019 Australian Joint Committee on Corporations and Financial Services report entitled Fairness in Franchising.
The Joint Committee identified "systemic exploitation of some franchisees by a subset of franchisors and a regulatory framework that does not provide adequate protection against such practices." The Joint Committee also concluded that presale disclosure and transparency are important but are not adequate to protect franchisees from "abuse of contractual power by some franchisors" and that, "The current regulatory environment has manifestly failed to deter systemic poor conduct and exploitive behavior and has entrenched to the power imbalance."
Among the complaints specific to the 7-Eleven Australian system submitted to the Joint Committee were the difficulty of obtaining financing because the franchisor controls the premises through its lease, the challenges associated with attempting to harvest goodwill in the event of a transfer, disclaimers regarding the reliability or accuracy of financial information in the franchise disclosure document, and the exploitation of the franchise relationship by 7-Eleven.
Chapter 2 involved a similar report by the Japanese Federal Trade Commission of its intent to conduct an investigation of the convenience store industry in Japan on whether 24/7 operating models and other restrictions are putting some franchisees at a disadvantage, to include a survey of franchise store operators and an examination of whether convenience store franchisors are unreasonably refusing demands from storeowners, including requests for changing contract terms.
A news report in The Mainichi, a Japanese daily news outlet, ("FTC to Probe Fairness of Dealings Between Japan's Convenience Stores, Head Offices") noted that Japanese 7-Eleven franchisees remain in a weak position and that the FTC will investigate whether that has created a disadvantage in violation of the Impact on Prohibition of Private Monopolization and Maintenance of Fair Trade. The same newspaper editorialized on May 27, 2019 ("Convenience Store Industry Needs to Depart From Current Business Model") that the practice of shortening store hours at some stores on a trial basis and discounting good products with used by dates or drawing near by rewarding shoppers with points, were small-scale changes not adequate to match the challenges. In short, said the editorial, "major convenience store companies are slow to reform their operations apparently because they do not want to changes their existing business model that has supported the firms' big profits."
Chapter 3 comes in the form of the Cortez Masto Report, which correctly concludes that government oversight is weak, leaving franchise owners vulnerable to unfair practices by some franchise corporations. It finds that the U.S. Federal Trade Commission does little to take action against franchise corporations that provide inaccurate information or demonstrate deceptive practices. Indeed, a December 2020 comment submitted to the FTC by three United States senators and one member of the Congress, calling for fair contract terms, captured the inadequacies of the FTC Rule perfectly:
"Most franchise agreements are very one-sided in favor of the franchise or leaving franchise owners facing loss of assets, or failed businesses in bankruptcy. The FTC's approach to only require voluntary disclosure of financial representation data and its lack of enforcement has failed to protect franchise owners."
The report also details problems reported by franchisees of 10 separate franchise chains, including 7-Eleven. Senator Cortez Masto's staff reached out to the headquarters of all 10 franchise brands to give them an opportunity to comment. 7-Eleven was among nine of those franchise chains that did not respond to the invitation to participate in the study.
The Cortez Masto Report highlights a number of typical unfair franchise agreement provisions and practices, including retaliation against franchisee associations and their members, clauses requiring non-disparagement and non-disclosure, provisions which allow a franchisor to change the rules at any time through their operations manuals, requiring franchisees to be open and operating at times when it is not profitable to do so, requiring franchisees to accept unprofitable prices and promotions, and permitting a franchisor seizure of a franchised location without paying the franchisee anything for their effort or investment.
The senator recommends that:
Congress provides a private right of action for franchise owners and fair contracts.
The FTC receives enhanced funding in order to enforce the requirement of fair contracts.
The FTC franchise rule is upgraded to prohibit unfair contracts and misleading financial disclosures.
States should enact legal protection for franchise investors and owners, and provide resources for enforcement of fair practices.
The franchise sector and its trade association must set standards or franchise brands that require fair treatment for franchise owners.
The section of the report dealing specifically with 7-Eleven relies on publicly available documents, including financial reporting by its parent entity, which you can find at https://www.7andi.com/en/ir.html, as well as articles published by the New York Times, Bloomberg News, and CSP Daily News. The Cortez Masto Report also cites as a resource the comment letter that we provided to the Federal Trade Commission on behalf of the National Coalition on December 18, 2020. These comments, which detail numerous instances of misleading disclosures, undisclosed risks, built-in conflicts of interest and opportunistic behavior by SEI, can be found at https://beta.regulations.gov/comment/FTC-2020-0064-0103.
The report includes the following issues which are familiar to all 7-Eleven franchisees in the system:
Pressure to sign the early renewal 2019 franchise agreement.
Pervasive control over franchise owners, both financially and operationally.
A regressive gross profit split.
Declining store gross profit.
A $50,000 franchise renewal fee.
Transfer of the responsibility for liability insurance to franchisees.
Inadequate gasoline commissions.
Gasoline priced to enhance profit instead of gallons.
Increased labor costs associated with fresh food and hot foods.
A belief by some franchise owners that the company uses ICE to target specific franchisees.
One-sided legal provisions that deprive franchisees of the benefit of their home state laws.
This examination of franchising in the United States is long overdue and very welcome. But it is just the beginning. We hope and expect that it will be followed up with further inquiries and hearings that will shed the light of day on unfair and oppressive policies, contracts and practices by franchised companies in the United States. The National Coalition will continue to exercise the constitutional rights of its franchisee constituents to petition the government for a redress of their grievances.
Stay tuned.