September 1, 2021
The Time For Teamwork Is Now
By Jay Singh, Chairman, NCASEF, President, South Texas FOA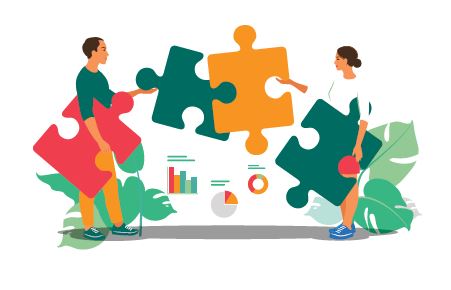 If there was ever a time when SEI and franchisees had to team up as true partners, now is it. We're facing many external problems—labor and supply chain issues being at the top—and it is becoming increasingly urgent that SEI sit down with franchisees to develop viable solutions that will benefit all parties. This includes working together on new programs and promotions and system upgrades, and how they roll out.
There's no question that the pandemic has changed the convenience store industry, perhaps permanently, and we must adapt to our new reality. It is no longer "business as usual" for us as we find ourselves competing with the likes of Walmart, Target and Amazon for workers while trying to keep our shelves fully stocked, our stores clean, and our customers happy. Supply chain problems have been plaguing us for over a year now and will continue to do so into the first half of next year, according to recent news reports. Many of our vendors are struggling to get the raw materials they need to make their products and have reduced the number of SKUs they offer to only a few. Our vendors are also having trouble finding truck drivers to deliver their products to our stores.
At the heart of all these problems is the labor shortage. The general consensus amongst employers was that people would begin to apply for work en masse once the $300 weekly unemployment supplement expired in September. We are now a couple of months past that deadline and the situation has not improved. The news these days is full of stories telling us that the unemployed had plenty of time during the pandemic to evaluate their priorities and think about what they truly want in a job. Regrettably for the c-store and retail sectors, most people want higher pay, benefits like heath insurance, paid time off and a retirement plan, and a set work schedule that doesn't change weekly. And forget about finding anyone willing to work the night shift.
Although our franchisor has been trying to help us find suitable employees through its Hire Right program and partnership with Indeed.com, little has been done to help us attract and retain reliable workers. By the looks of it, many of us will have no choice but to increase our starting compensation to $15 per hour. That is why it is critical for SEI to sit down with franchisee leadership and hammer out a plan that would allow us to deal with higher payrolls. SEI could give us a bigger cut of the gasoline sales, or we could adjust the gross profit split, or make the solution a combination of both. Perhaps part of the solution lies in lobbying Congress for universal healthcare and subsidized daycare so it takes the burden off employers with limited resources to offer these benefits. Whatever the case, a sit-down with our franchisor is warranted.
As it stands, if this labor situation continues much longer—unless SEI plans to deploy robots or self-checkout in our stores—it may reach the point where the company has to seriously reconsider its 24/7 operation. I'm sure our franchisor would not welcome this, as 7-Eleven's reputation was built on being open around the clock. However, the longer we wait to solve the labor problem, the further behind we'll fall to our competitors in hiring and keeping dependable employees.
As we deal with the issues brought upon us by the pandemic, it certainly doesn't help matters when SEI decides to roll out a new and not fully tested programs into our stores, like the ASI 2 accounting system. Some of ASI 2's features were made with little input from franchisees and accounting professionals with retail accounting expertise, and as a result caused big problems in many stores. Although SEI did not seek collaboration with franchisee leadership on this endeavor, we are still very willing to help to improve it.
The point is franchisees want to participate in developing solutions. We can provide insight from the front lines because we are dealing directly with these issues, with the labor shortage, with delivery issues, with a buggy accounting system, and poorly thought-out programs. We know what needs to be improved, and within the NCASEF there is a brain trust of franchisees with expertise in many fields who can provide valuable input. Analyzing data on a computer screen at corporate will only get you so far. Input from soldiers on the front lines will take you the rest of the way.
7-Eleven is the top convenience store chain in the world. Most recently it placed #2 on the Franchise Times Top 400 list, which ranks the largest U.S.-based franchise systems based on global sales. At the end of the day, we all have the same goal—to make sure our stores and our brand prosper.