Franchisee Registration
NCASEF 43rd Annual Convention and Trade Show
July 23-26, 2018
Gaylord Palms, Orlando, Florida
Join us in Orlando as we celebrate franchisee unity at the NCASEF 43rd Annual Convention and Trade Show! This year's convention promises to be the best yet, with tickets to Universal Orlando, great seminars, a blowout trade show and many social events sprinkled in between. Place an order and you'll be eligible to win some amazing prizes, including a BMW 320i sports sedan. Bring your family — the franchisee room rate is only $99 and convention registration fee is only $49– so you can enjoy a low-cost business vacation!
A Trade Show Bursting At The Seams With Great Merchandise, Deals and a BMW 320i Grand Prize Giveaway!
Given the huge success of last year's trade show, we've again devoted five hours to each trade show day to give you plenty of time to browse all the great products and deals that will be on display. We'll have more than 300 booths with the latest products, including some 7-Eleven exclusives! Place orders during the show to receive raffle entries for our exciting multiprize drawing, including the Grand Prize: A 2018 BMW 320i sports sedan. The ultimate combination of innovation and performance is valued at more than $37,000. The Grand Prize will be awarded on Thursday, July 26 at the Grand Banquet.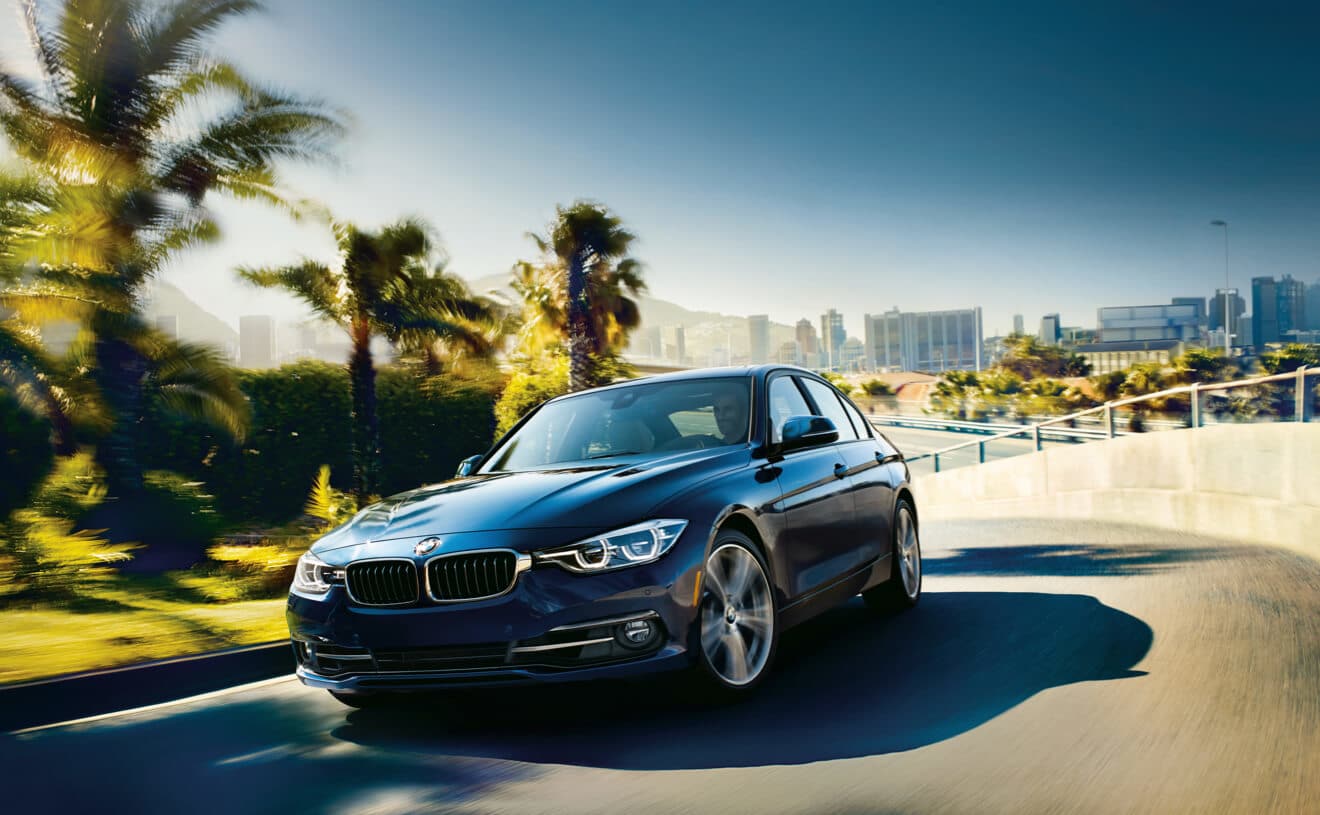 Get the Information You Need from the Experts
On Tuesday, July 25 and Wednesday, July 26, we invite you to attend informational sessions that will help you to build your business and handle the challenges of 2018. On Tuesday, in addition to a State of the Coalition address led by NCASEF Chairman Jay Singh, a special vendor panel will review sales trends and introduce promotions and special offers for top-selling, traffic-boosting products. On Wednesday, a Department of Homeland Security spokesperson will present an overview of I-9 employment eligibility verification forms and answer franchisee questions followed by an address by NCASEF General Counsel Eric Karp about some of the pressing legal issues our FOAs are facing today.

Fun for the Whole Family
Jump into the action of your favorite films at the world's premier movie and TV-based theme park: Universal Studios! NCASEF presents A Day at Universal on Tuesday, July 24 from 9 am to 6 pm with transportation provided. The whole family will enjoy some of the latest rides and entertainment, character encounters, shopping, dining and much more.
Networking Opportunities Abound
Meet colleagues from around the country and make lots of new contacts at some great NCASEF social events, including the opening cocktail reception on Monday, July 23 from 7-9 pm and the Charity Night Gala on Tuesday, July 24 from 7-11 pm, with proceeds from the silent and live auctions benefitting Swim Across America as well as a local nonprofit. Don't miss the Grand Banquet on Thursday, July 26, starting with a cocktail reception at 6 pm and the banquet from 7-11 pm. We'll be recognizing franchisee and vendor achievements, and one lucky franchisee will be awarded the grand prize of a BMW 320i!
With the $99 Franchisee Room Rate and $49 Registration Fee, It's an Affordable Convention for All!
Our special convention room rates at Gaylord Palms start at $99–NCASEF is subsidizing franchisee room rates so you get even greater value from your convention and trade show experience. The $49 registration fee includes A Day at Universal, meals and special events. Registration is required for all members of your party. And don't forget—your convention expenses are partially deductible on your tax return!
Trade Show Walk-ins Welcome!
In the area and just want to attend the trade show? It's free! Just fill out the registration form, below, and click on the "complete free registration" button!
Hotel Information
Gaylord Palms Resort & Convention Center
Gaylord Palms Resort & Convention Center
6000 W Osceola Pkwy, Kissimmee, FL 34746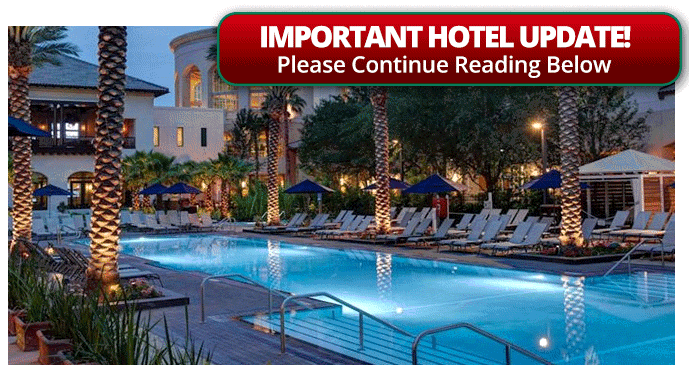 Uncover a one-of-a-kind enchanted surrounding at Gaylord Palms Resort & Convention Center. The upscale resort in Kissimmee, Florida features a premier location just minutes from Walt Disney World® and Universal Orlando Resort™. Whether you're traveling for work or play, you'll love the convenience of having everything in one place. Start your stay in the soaring glass atrium showcasing the landscape of the Everglades, the cobblestone streets and rich history of St. Augustine, and the picturesque scenery and vibrant colors of Key West. Enjoy a day with your children at the water park, or savor some time to yourself at the adult-only pool. The Gaylord Palms also offers a full-service spa, perfect for pursuing a pampering session. Continue the fun as you delight your taste buds with the finest cuisine from any of the nine restaurants. When it's time to get back to business, inspire new ideas across 400,000 square-feet of impressive meeting space. Unfold extraordinary moments at Gaylord Palms Resort & Convention Center.
Gaylord Palms Online Hotel Reservations — July 23, 25 and 26 only
Reservations at the Gaylord Palms are available for July 23, July 25 and July 26 at the $99 franchisee rate. See below for information on overflow hotel booking for July 24.
Note: You will see a credit to your hotel bill for a total of $60 (the amount NCASEF has subsidized for your hotel stay at the Gaylord Palms for up to four nights July 23-26 only) multiplied by the number of nights of your stay upon checkout of hotel. Click on the hotel weblink here, on the registration form below or call the reservation number 877-491-0442 and be sure to mention the NCASEF Franchisee Block for the preferred rate.
Fairfield Inn Online Hotel Reservations –July 23 and 24 Overflow Hotel
We have just learned that the Gaylord Palms Resort is fully booked for July 24, but there are still rooms available for the other NCASEF-funded dates of July 23, July 25 and July 26. While this situation is unfortunately out of our control, we have worked to find alternative lodging for July 24 and would like to suggest another option if you're joining us.
NCASEF will reimburse you fully (not including room service, the mini bar, tips and incidentals) for the cost of a hotel room at the Fairfield Inn, just a half mile from the Gaylord Palms, on July 23 AND July 24. If you're staying for the other two days, you'll need to make a reservation for the Gaylord Palms at $99/night + taxes and fees. If you choose to stay at the Fairfield Inn throughout your entire stay, the National Coalition can only reimburse you for the July 23 and July 24 dates.
Overflow hotel booking: July 23-24 ONLY: Book your group rate CLICK HERE for NCASEF Overflow Room Block