2019 NCASEF Franchisee Registration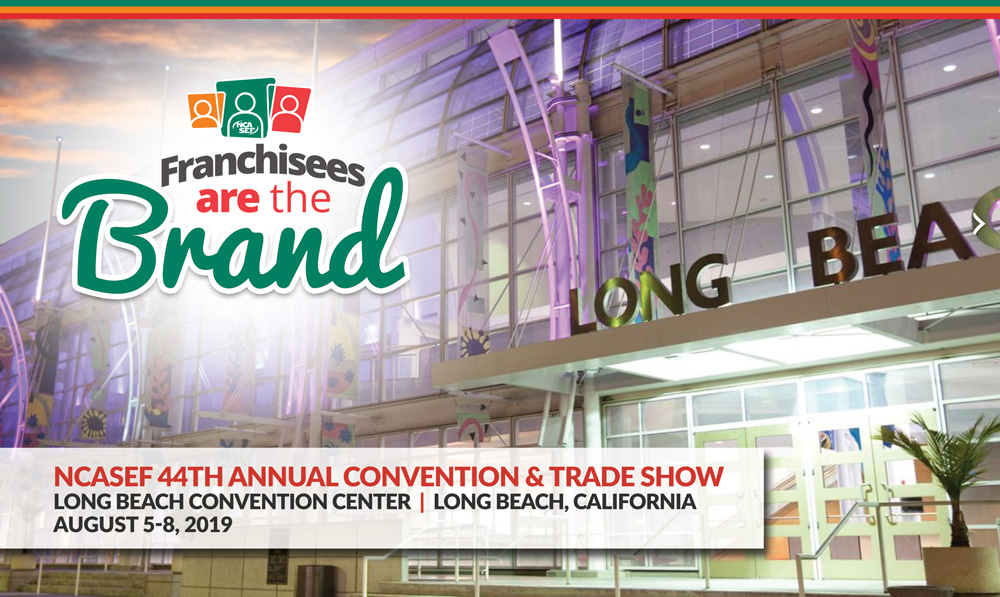 Join us in Long Beach, California as we celebrate franchisee unity at the NCASEF 44th Annual Convention and Trade Show! This year's convention promises to be the best ever, with a Day at Disney, great seminars, a blowout trade show and many social events sprinkled in between. Place an order and you'll be eligible to win the Grand Prize: a Mercedes GLA crossover SUV. Bring your family — convention registration fee is only $49– so you can enjoy a low-cost business vacation!

A Trade Show Bursting At The Seams With Great Merchandise, Deals and a Grand Prize Giveaway!
Given the record attendance at last year's trade show, we've again devoted five hours to each trade show day to give you plenty of time to browse all the great products and deals that will be on display. We'll have more than 300 booths with the latest products, including some 7-Eleven exclusives and special show offers! Place orders during the show to receive raffle entries for the Grand Prize drawing of a Mercedes GLA crossover SUV, a dream vehicle that combines comfort, sporty fun and performance. The Grand Prize will be awarded on Thursday, August 8 at the Grand Banquet.

Get the Information You Need from the Experts
We invite you to attend informational sessions that will help you to build your business and handle the challenges of 2019. In addition to a State of the Coalition address led by NCASEF Chairman Jay Singh, a special Vendor Panel will review sales trends, introduce promotions and special offers for top-selling, traffic-boosting products. NCASEF General Counsel Eric Karp will present an overview of some of the important legal issues our FOAs are facing today.
A Day at Disney
Take the whole family out on Tuesday, August 6 for an exciting Day at Disney with transportation provided. Don't miss the new attractions opening this year, such as Star Wars: Galaxy's Edge and Millennium Falcon: Smugglers Run and visit favorites including Space Mountain, Matterhorn Bobsleds, Dumbo, Alice In Wonderland and It's a Small World. Enjoy character encounters, shopping, dining and much more!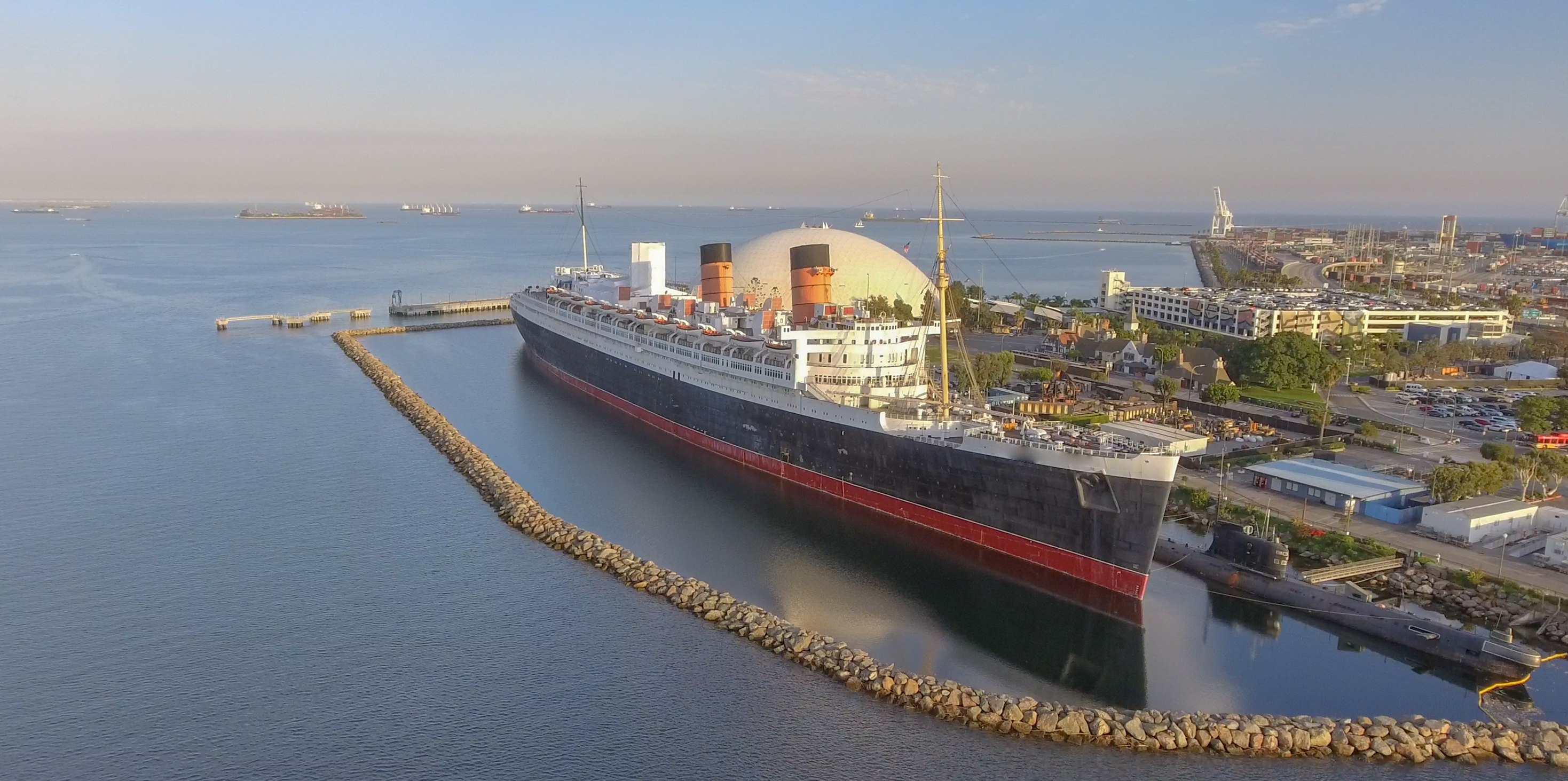 A Night at the Queen Mary
On Wednesday night, August 7, join us for an entertaining night on the legendary Queen Mary which remains permanently docked in the Port of Long Beach. We'll enjoy dinner, drinks and can even take a historical tour! The internationally-known floating hotel and museum attracts thousands of visitors every year.
Networking opportunities abound!
Meet colleagues from around the country and make lots of new contacts at some great NCASEF social events. We'll begin with our opening cocktail reception on Monday evening with a variety of delicious foods from mobile concessions at The Cove at the Long Beach Convention and Entertainment Center, enjoy a Day at Disney, a Night at the legendary Queen Mary and wrap it all up on Thursday, with our Grand Banquet and Charity Gala with proceeds from the silent and live auctions benefiting Swim Across America. We'll be recognizing franchisee and vendor achievements, and one lucky franchisee will be awarded the grand prize of a Mercedes GLA crossover SUV!
Trade Show Only
In the area and just want to attend the trade show? It's free! Just fill out the registration form, below, and click on the "complete free registration" button! We'll have an entrance badge ready and waiting for you.
Subsidized Franchisee Room Rate and $49 Registration Fee
NCASEF is subsidizing franchisee room rates so you get even greater value from your convention and trade show experience. The $49 registration fee includes all meals and special events! Registration is required for all members of your party. And don't forget—your convention expenses may be partially deductible on your tax return!
Deadlines
Convention: Online registration will be open until July 25. After that you may register onsite at the convention.
Hotel deadline: Rooms for our convention may be available up to July 1 at our convention rate. There is no guarantee of availability or rate, as these are based on not selling out of our allocated rooms. Rooms may sell out at any time, even well before the hotel deadline. We encourage all of you to reserve hotel rooms as early as possible.
Airport Transportation
Karmel Shuttle Service is offering a special shuttle discount for NCASEF's 44th Annual Convention & Trade Show attendees–$4 off one way or $8 off round trip between airports (LAX, LGB, SNA) and the Long Beach area hotels.
Reservations are required. Click here to manage transportation to and from your hotel For reservations within 12 hours of your pick-up time, or to place reservations by phone, call toll free 1-888-995-RIDE (7433). USE PROMO CODE: "NCASEF19" to receive your discount.
Karmel Shuttle Service also offers Extreme Tours to various sites and attractions in Southern California. Learn more. Use PROMO CODE: NCASEF19 at the tour checkout page.
Hotel Information
While we are past our deadline, this hotel still has rooms, at a rate of approximately $225 per night. As a franchisee, you will be able to receive a $60 per night reimbursement toward your hotel bill during any of the four nights of the convention (August 5, 6, 7 & 8). You will need to submit a request at the convention registration desk for your reimbursement.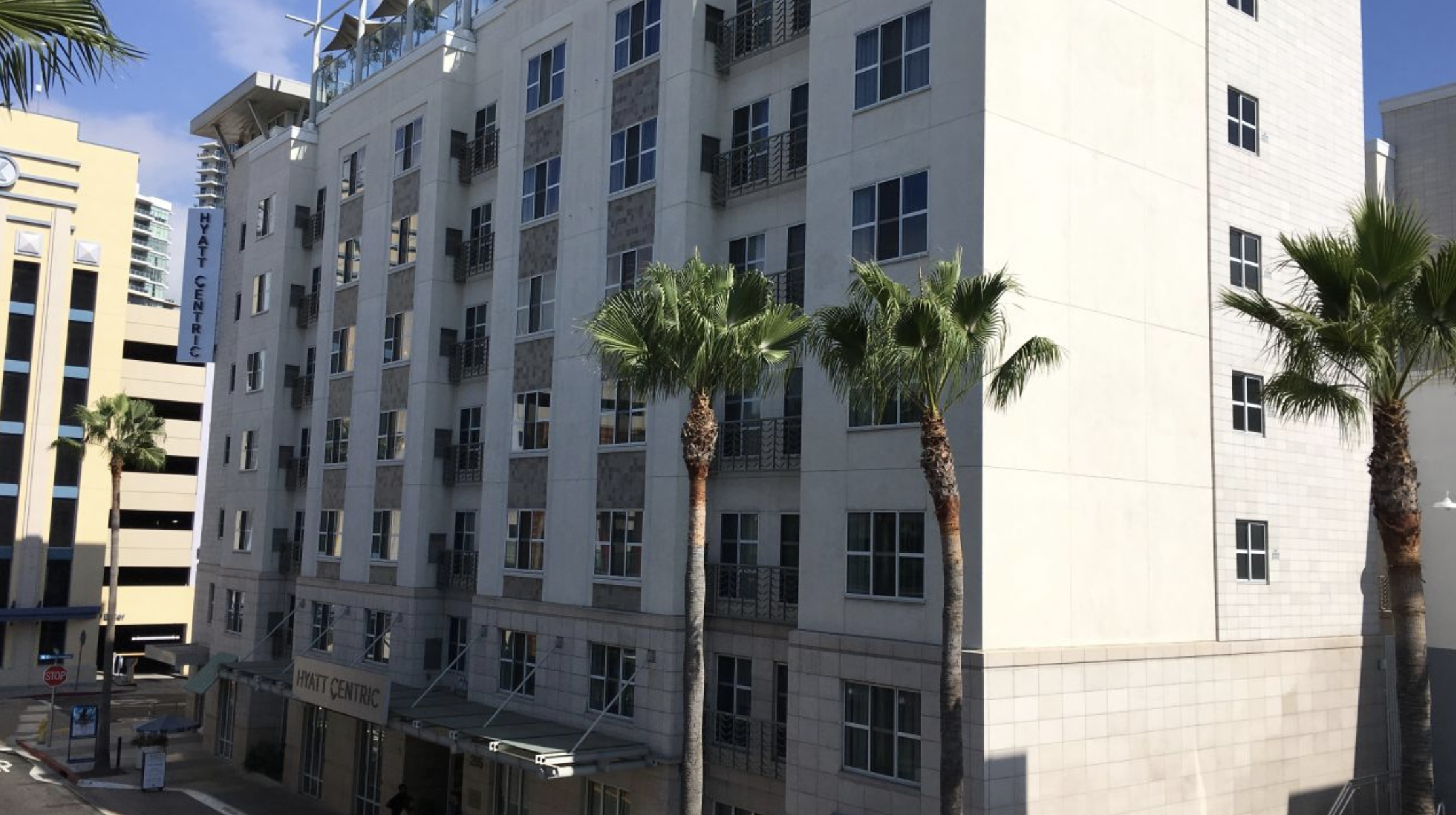 Hyatt Centric Pike Long Beach
285 Bay St., Long Beach, California 90802
Just a short walk from Long Beach's bustling Pine Street and a stone's throw from the Pacific's rolling surf, this hotel is the perfect place to start exploring Southern California. Between the pristine beaches, the charming sidewalk cafes, the local art galleries and the fresh coastal air, there's plenty to soak up at the Hyatt Centric Pike Long Beach.