Chairman's Welcome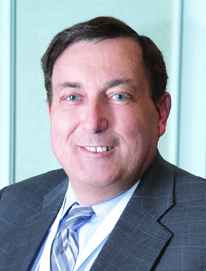 Welcome to the National Coalition of Associations of 7-Eleven Franchisees website.
The National Coalition of Associations of 7-Eleven Franchisees works in the interest of franchisees nationwide to solve problems, address systemic issues, and identify opportunities for franchisees to improve their businesses.
Through this National Coalition website we hope to educate franchisees, vendors and corporate management on the National Coalition's programs and activities, and to encourage the exchange of information on issues of common interest.
We invite you to explore the website and to learn about our Annual National Convention and Trade Show, Avanti Magazine, our Affiliate Member Program for vendors selling to franchisees, our national Board meetings, and our network of 41 Franchise Owners' Associations nationally that make up our membership.
Through this website you can register for the convention and trade show, contact any of our 41 FOA presidents and vice presidents, and learn about our charitable giving and our legislative priorities.
As the chairman of the National Coalition my goal is to increase communications among franchisees, vendors and corporate management to build closer working relationships, better grasp specific issues, and to maximize franchisee sales and profits.
Through the National Coalition every franchisee has a voice, and an opportunity to raise questions or report on any issue affecting their FOA or its members. Please take the time to explore the website to learn more about the franchisees of the world's greatest convenience store system!
Sincerely yours,



Joseph Galea
Chairman
National Coalition of Associations of 7-Eleven Franchisees