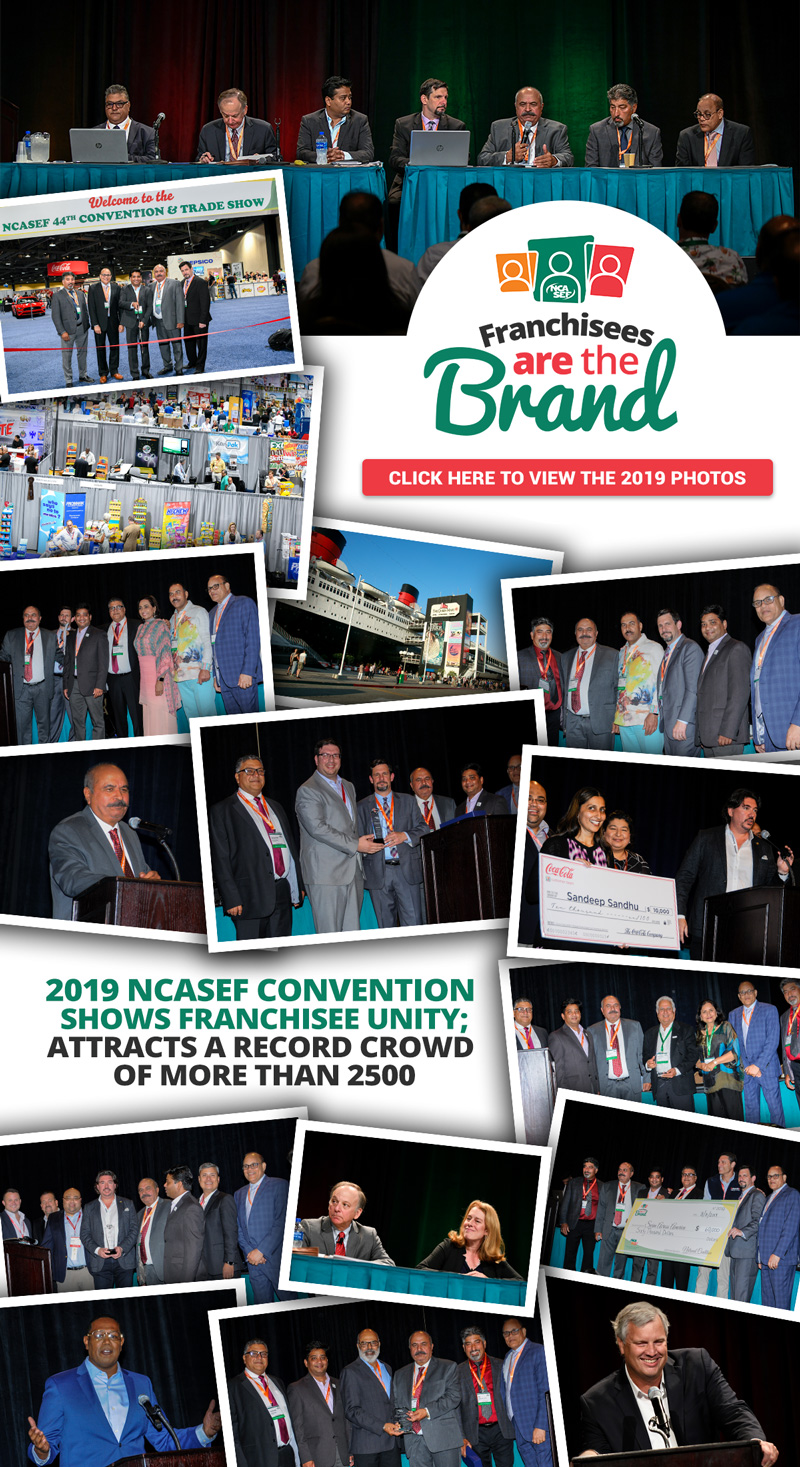 A record crowd of more than 2500 7-Eleven franchisees attended the 44th annual NCASEF Convention August 6-8 in Long Beach, California, once again supporting the National Coalition's call for franchisee unity.


The event included the annual State of the Network presentation, a networking event on the Queen Mary, a Day at Disney, a legal forum and the Charity Night dinner featuring a keynote address by Master P.


"This year's convention was another huge success and a great show of unity," said Jay Singh, Chairman of the National Coalition of Associations of 7-Eleven Franchisees. "We would like to thank the National Coalition members and our vendors for their participation and support."


Two franchisees were honored with the Franchisee Spirit Award at this year's convention: Surinder and Shashi Mehta, Store 21402, Ontario, California and Raj Brar, President of the Northern California FOA. All were lauded for service and dedication to the success of the franchisee community.


Vendors recognized for their partnership and unwavering commitment to the success of 7-Eleven franchisees included Platinum Sponsors Vixxo and Bang Energy/VPX and Gold Sponsors Red Bull and Anheuser-Busch. Silver Sponsor Advantage Solutions was honored for the company's dedication to supporting multiple vendors and sales opportunities for 7-Eleven franchisees.


Two franchisees won cars at the convention: Kevin Niijar, Store 13800, took home the Mercedes GLA and Sandeep Sandhu, Store 13997, won the Ford Mustang, awarded in a special Coca Cola promotion.


At the Charity Night banquet, the National Coalition presented a check for $60,000 to Swim Across America, an organization that holds swimming benefits to fund life-saving cancer research and clinical trials.