Advertise
Reach Franchisees Throughout The Country
Download the Rate Card PDFs, complete in Adobe Acrobat, then save and email, or print and fax or return by U.S. mail.
Advertise in AVANTI Magazine
Reach the entire universe of 7-Eleven franchisees.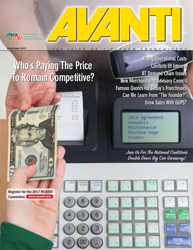 Advertise on the NCASEF Website
Link to your ad, video, or the website link of your choice.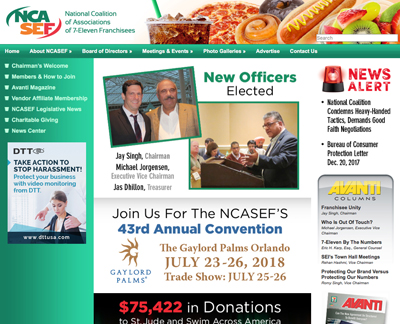 For information, contact Sheldon Smith at 215-750-0178 or