NCASEF Board of Directors and Affiliate Meeting Registration

New Orleans, Louisiana
Please join us for the first Board and Affiliate meeting for 2023 held in New Orleans, Louisiana. Situated on Canal Street, The Westin New Orleans soars high above the Mississippi River in the New Orleans French Quarter. The waterfront hotel invites you to experience NOLA from a convenient perch atop The Shops at Canal Place.
Location: Westin New Orleans (French Quarter)

Hotel Address: 100 Iberville Street, New Orleans, LA 70130
Room Rates: $219.00 per night (plus fees and taxes)

NCASEF Affiliate Meeting & Charity Golf Event
March 7-8, 2023

*
Tuesday – March 7th, we'll begin our Charity Golf event at the TPC Louisiana is located at 11001 Lapalco Blvd, Avondale, LA 70094 (approximately 30 min away) with an early lunch followed by a 12pm Shotgun start time.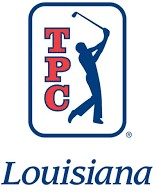 TPC Louisiana offers an unparalleled experience of the sport in the area. The club boasts a renowned championship golf course with 18 professional-level holes, meticulously maintained to the PGA TOUR's highest standards of operation. The course is located in Avondale, just 15 miles from the bustle of the "Big Easy" and Bourbon Street.
The golf course, which is part of the Audubon Golf Trail, stretches over 250 acres of wetlands across along the Mississippi River Delta. True to Pete Dye's style, the golf course features over 100 bunkers, including several large waste bunkers on the first six holes of the back nine. TPC Louisiana boasts a series of short and compelling par-4 holes to balance. The five sets of tees, ranging from a fair 5,121 yards from the women's tees all the way back to the 7,400 PGA TOUR tees, offers golfers of all skill levels a great blend of challenge and playability.


Schedule:
10:45am – Lunch
12:00pm – Shotgun start
⇒ Followed by cocktail reception, hors d'oeuvres, awards and check presentation to local charity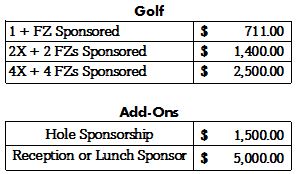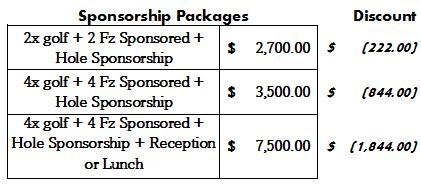 ♦Vendor sponsorship includes cart, range balls, green fees, sponsoring a franchisee player, lunch and reception.
♦Club rentals are available for $85. (Titleist, TaylorMade, Callaway, Cobra & Mizuno)
♦Franchisees will need to place $100 deposit, which will be refunded after participating in event.

Proceeds benefiting the local Children's Miracle Hospital.
Wednesday – March 8th, join us at our Affiliate Meeting and have the opportunity to meet face-to-face with the National Coalition's Board of Directors. The board consists of two representatives, a president and a vice president from each of the Coalition's 41 regional Franchise Owners Associations across the country. The meeting consists of presentations from the franchise community, industry executives, plus roundtable discussions, breakout sessions, and group social events that provide time for one-on-one networking. Table Top opportunities will be available from 4-6pm.
* Please plan your travel arrangements for meeting to be from 8:00am – 4:00pm and Table Tops to follow, from 4:00pm – 6:00pm.
**Affiliates** Please inquire with our Event Planner, John Riggio, by email or call 262-394-5518, for more information about presenting to Board of Directors. (availability is limited)
NCASEF Board of Directors Meeting
March 9-10, 2023

*
As the first board meeting of the year, we hope everyone will be in attendance as we prepare to start another amazing journey in 2023!
*BOARD MEMBERS – Please plan your travel arrangements for meetings to be from 8:00am – 5:00pm each day.
Getting here:
Louis Armstrong New Orleans International Airport (MSY)
Visit Louis Armstrong airport website
Hotel directions: 15.0 miles via I-10 E
Driving directions from Louis Armstrong New Orleans International Airport
Get on I-10 E from Terminal Dr.
Follow I-10 to Poydras St. in New Orleans
Take exit 234B from I-10 E
Continue on Poydras St. Drive to Iberville St.
Hotel will be on the right
♦ ♦ Hotel Deadline is February 10, 2023 ♦ ♦

Hotel Reservation Questions?
Contact John Riggio at J.R. Planners, by email or call 262-394-5518
Registration Form:
Your badge and meeting materials are processed using the following form. Please complete all fields. If you need to make changes to your registration at a later date, please contact the National Office or call 855-444-7711.
Please include everyone in your party who will be attending meetings.
One organization/FOA per party only. Those from different companies or FOAs, please register separately.
One credit card per party. If you wish to use different cards, please register separately.