2019 NCASEF Major Sponsor Registration


Sign up for the perfect opportunity to get your company and the latest products in front of the largest convenience store buying group in the country: 7-Eleven Franchisees!
Become an exhibitor at the two-day Trade Show, or gain more visibility throughout the four-day event by becoming an NCASEF Major Sponsor!
Sponsorship Levels:
• Diamond Elite—$100,000 (5 free booths)
• Diamond—$75,000 (5 free booths)
• Platinum—$50,000 (4 free booths with purchase of a booth for $5,000)
• Gold—$30,000 (3 free booths with purchase of a booth for $5,000)
• Silver—$15,000 (2 free booths with purchase of a booth for $5,000)
• Bronze—$7,500 (1 free booth with purchase of a booth for $5,000)
Major Sponsor Benefits:
Preferential booth placement and booth registration for the trade show four weeks before general exhibitor availability.
Two full vendor registrations with each booth sponsored/purchased.
Official recognition as a Major Sponsor:
On signage in convention entryway and outside sponsored events
On collateral materials, such as table tents at meals, in promotional brochures and in the registration schedule of events
Major Sponsor identification on trade show booth
Major Sponsor identification in Avanti Magazine's May/June and July/August 2019 convention issues and on the NCASEF website.
Verbal recognition by the Master of Ceremonies throughout the convention.
Recognition in the Grand Banquet multimedia presentation.
Major Sponsor recognition on name badges
Long Beach Convention & Entertainment Center
Welcome to the "Center" of Southern California…the Long Beach Convention & Entertainment Center, an urban waterfront destination perfectly positioned in the nation's second largest metro market. Overlooking bustling Rainbow Harbor, Queensway Bay and miles of sandy Pacific Ocean beachfront, the Center sits in the middle of Long Beach's downtown waterfront.
The Long Beach Convention & Entertainment Center is a modern and stylish facility located in the heart of Long Beach's downtown waterfront. The Center features more than 400,000 square feet of flexible exhibit and meeting space, two theaters, four ballrooms, an arena and 34 multi-purpose meeting rooms.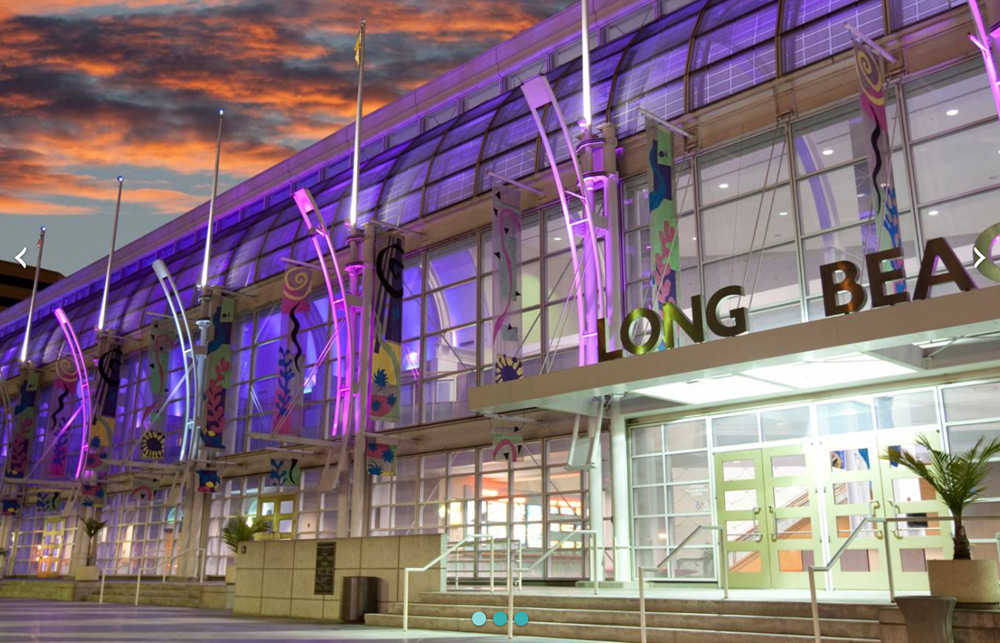 General Exhibitor Information
Long Beach Convention & Entertainment Center
300 East Ocean Boulevard, Long Beach, CA 90802
Phone: 562-436-3636
Exhibit Show Hours
Wednesday, August 7, 11:00 a.m. – 4:00 p.m.
Thursday, August 8, 11:00 a.m. – 4:00 p.m.
Exhibitor Booth And Staff Registration
Booth dimensions: 10′ x 10′
Space rental for 10′ x 10′ booth: $5,000 per booth.
Vendors purchasing trade show booths are entitled trade-show only access. Full individual registrations must be purchased.
Exhibitors must register ALL personnel who will be present at the convention. Full vendor registrations beyond those earned through sponsorship are $250 each. Trade-show-only staff are free, but must register and have a badge.
Full vendor registrations include access to all sessions (except franchisee only), to include, all breakfasts, Monday night welcoming reception, Wednesday evening cocktails with dinner and entertainment upon the historic Queen Mary along with an invitation to join our Thursday evening Grand Banquet and Charity Event.
Reservations For Exhibit Space
All orders for booth space are date-stamped and will be assigned on the first-come, first-served basis. Booth registrations received by July 16, 2019 will be included in the Exhibitor's List and Schedule of Events. Booths registered after that date may not be included in printed materials, but we still welcome your participation.
Set-Up and Dismantling Schedule
Exhibits can be installed from 8:00 a.m. to 5:00 p.m., Tuesday, August 6, and from 8:00 a.m. to 10:00 am on Wednesday, August 7. All exhibit materials must be removed from the Long Beach Convention Center trade show area immediately following the show on Thursday, August 8. All shipments must be prepaid.
Exhibitor Service Manual
An Exhibitor Service Manual with order forms for furniture, decorations, photography, electrical, labor, and shipping instructions will be provided by Freeman Decorating, Inc. upon receipt of your booth registration.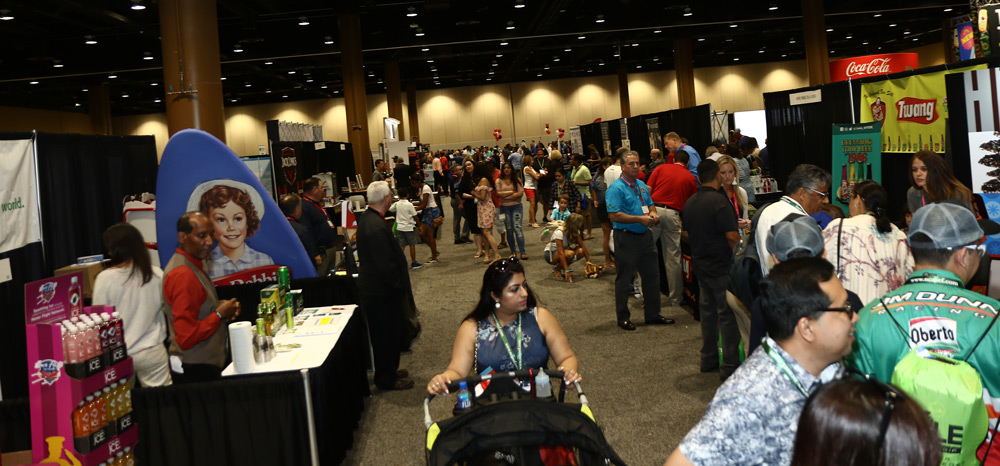 Online Hotel Reservations
Vendor rooming rate is $199 (rate does not include taxes and fees.)
Convention rates are offered Monday to Thursday, August 5-8, with checkout on Friday, August 9, by 11 am. Rooming options other than those dates will default to the hotel rate for additional days.
Upon booking your reservation, your credit card will be charged a deposit equal to the first night's room and tax. To avoid forfeiture of deposit, please ensure all changes and cancellations are made at least 72 hours prior to scheduled arrival date.
A daily resort fee (subject to applicable tax) will be added to your reservation upon check-in.