All Exhibitors Convention Registration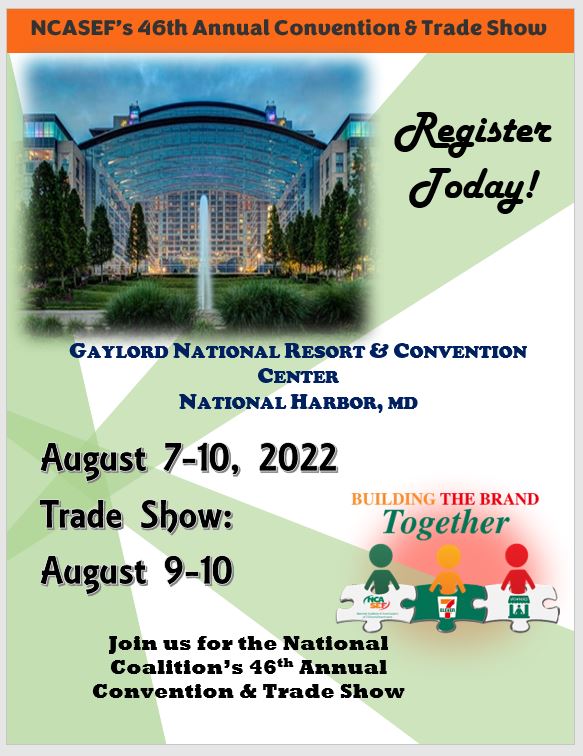 Reach the Largest Convenience Store Buying Group in the Country!
Here's the perfect opportunity to get your company and the latest products in front of 7-Eleven franchisees, the largest convenience store buying group in the country.
Become an exhibitor at the two-day trade show, or gain more visibility throughout the four-day event by becoming a Major Sponsor! Our annual convention and trade show attracts 7-Eleven store owners from all across the country into one venue. This provides you with a unique opportunity to directly interact, network and sell products to them.
Bring Plenty of Order Forms!
Although virtual was the way to go, it's simply not the same as being able to see and feel new exciting products. The Gaylord National Resort & Convention Center in National Harbor has over 500,000 square-feet of impressive meetings space to ensure proper spacing guidelines are followed. The exhibitor's hall features 20-foot hallways for easy load in/out, dedicated loading docks. So bring your best-selling products and special deals. Be ready to make an impression by showcasing inviting displays.
Gaylord National Resort & Convention Center
Standing on the banks of the Potomac River, Gaylord National Resort welcomes guests to an upscale experience in the heart of National Harbor. Located minuets from Washington, D.C. and Old Town Alexandria, the resort is just steps away from the restaurants and entertainment of National Harbor including: The Capital Wheel, and MGM National Harbor.
The towering, 19-story, glass-covered atrium features 1.5 acres of gardens and spectacular views of the Potomac River waterfront. You could watch the sunset over the Potomac River or stick around to visit the many monuments and museums in Washington, D.C., conveniently located just down the river. Featuring year-round resort entertainment and a variety of dining options, Gaylord National is the ultimate destination for leisure and business travelers.

Gaylord National Resort & Convention Center
201 Waterfront Street, National Harbor, Maryland 20745
General Exhibitor Information
Exhibit Show Hours
Tuesday, August 9, 11:00 a.m. – 4:00 p.m.
Wednesday, August 10, 11:00 a.m. – 4:00 p.m.
Exhibitor Booth and Staff Registration
Booth dimensions: 8′ x 10′

Space rental for 8′ x 10′ booth: $6,500 per booth.

Vendors purchasing trade show booths are entitled trade-show only access. Full individual registrations must be purchased.

Exhibitors must register ALL personnel who will be present at the convention. Full vendor registrations beyond those earned through sponsorship are $250 each. Trade-show-only staff are free, but must register and have a badge.
Full vendor registrations ($250) include access to all sessions (except franchisee only), to include all breakfasts, Sunday night welcome reception, Monday evening Sunset Dinner Cruise, Tuesday evening Charity Gala with live and silent auctions with live entertainment and finally Wednesday evening's Grand Banquet where we will announce the winners of the franchisee and vendor recognition awards, concluding the night with live performance by special guest Yo Yo Honey Singh!
Reservations for Exhibit Space
All orders for booth space are date-stamped and will be assigned on the first-come, first-served basis. Booth registrations received by July 14, 2022 will be included in the Exhibitor's List and Schedule of Events. Booths registered after that date may not be included in printed materials, but we still welcome your participation.
Set-Up and Dismantling Schedule
Exhibits can be installed from 8:00 a.m. to 5:00 p.m., Monday, August 8, and from 8:00 a.m. to 10:00 am on Tuesday, August 9. All exhibit materials must be removed from the Gaylord Convention Center trade show area immediately following the show on Wednesday, August 10. All shipments must be prepaid.
Exhibitor Service Manual
An Exhibitor Service Manual with order forms for furniture, decorations, photography, electrical, labor, and shipping instructions will be provided by Freeman Company upon receipt of your booth registration.
Registration deadline: Wednesday, July 20, 2022**
(**Badges will be given at onsite registration.)
2022 Sponsorship Levels:
Supreme Sponsor* Grand Sponsor* Premium Sponsor* Elite Sponsor Prime Sponsor
To receive pricings for sponsorship levels, please submit email request to: nationaloffice@ncasef.com
Major Sponsor Benefits:
Preferential booth placement and booth registration for the trade show.

Two full vendor registrations with each booth sponsored. (*Supreme, Grand and Premium will receive four (4) full vendor registration per sponsored booth)

Official recognition as a Major Sponsor:
On signage in convention entryway and outside sponsored events

On collateral materials, such as table tents at meals, in promotional brochures and in the registration schedule of events
Major Sponsor identification on trade show booth

Major Sponsor identification in Avanti Magazine's July/August 2022 convention issues and on the NCASEF website.

Verbal recognition by the Master of Ceremonies throughout the convention.

Recognition in the Grand Banquet multimedia presentation.

Major Sponsor recognition on name badges

Additional areas recognized throughout convention hall.
Charity Donations
Each year, NCASEF hosts live and silent auctions during its annual convention and trade show and donates all proceeds. Beginning 2022, NCASEF is pairing up with Children's Miracle Network Hospitals. We kindly ask our vendors and partners to donate items and experiences that can be featured in the auctions. To donate items or funds to the live or silent auctions, please link here to our Charitable Donations page.

Charity Golf Outing
If you have the opportunity to spend the morning out and want to raise money for a good cause, join us for golf on a Fred Couples designed golf course in Northern VA, Westfields Golf Club. The course is characterized by dense tree-lined fairways, undulating greens and well-placed hazards, yet is more open and playable than might initially appear. With your choice of five tee boxes, it ranges from 4,600 to over 7,000 yards. There are no residences lining the course to intrude on it's natural beauty of the course or to distract golfers from their game. Westfields offers a truly unique round of golf.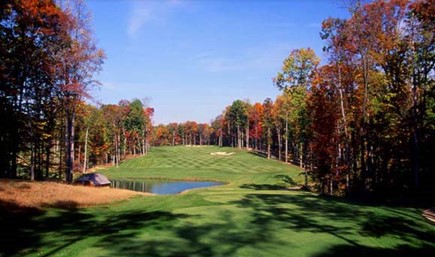 (Transportation can be provided if necessary. Please indicate on your registration.)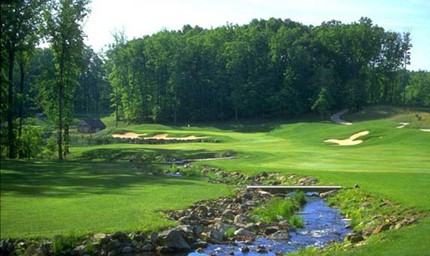 After returning from your day out or building your booth, you won't want to miss the Sunset Dinner Cruise where you can enjoy an upscale dinner cruise on the Potomac as you drift past iconic views like the Jefferson Memorial, Georgetown waterfront and Lincoln Memorial.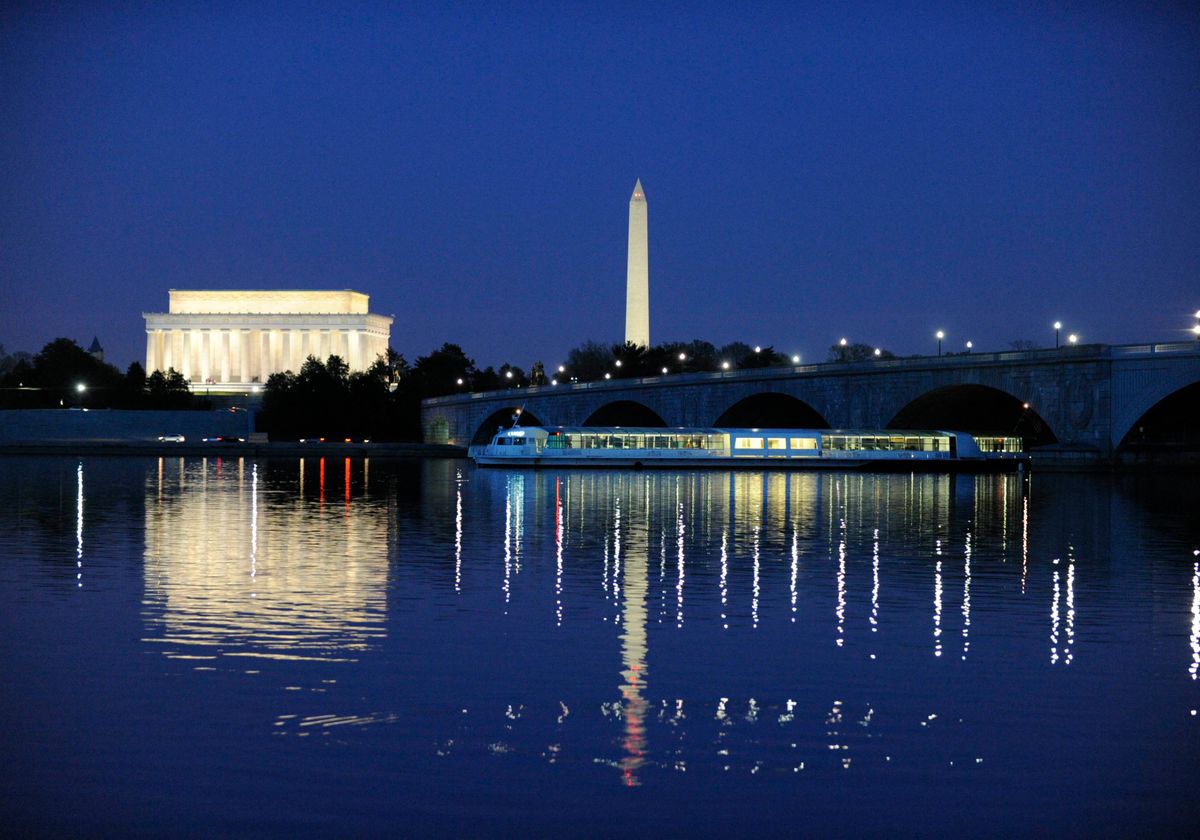 Hotel Reservations
Gaylord National Resort and Conference Center
201 Waterfront Street, National Harbor, Maryland 20745
Hotel Rate is $179/night (plus resort fee & applicable taxes) and can be made through link below:

We understand the hotel link is not allowing everyone to reserve their rooms at this time. We are aware of this issue and are currently working on it.
Please be patient while we get this corrected. We will send out communication when this has been completed.
Or call in reservations to 877-622-3056 and mention NCASEF Convention.
Hotel registration deadline: Friday, July 8, 2022*
*Rooms may not be available at this rate after July 8th. Please book your hotel room as soon as possible to ensure rates.